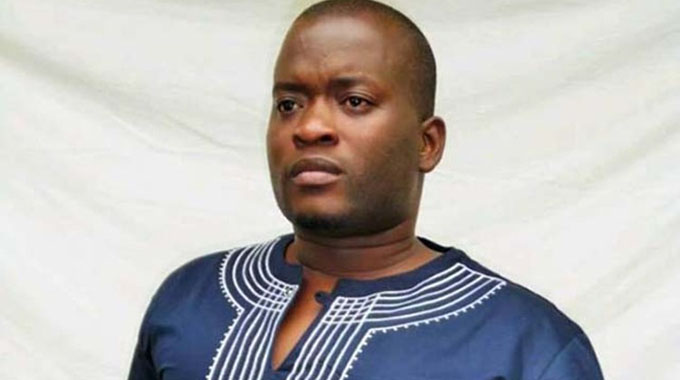 The ManicaPost
Liberty Dube Entertainment Correspondent
DESPITE producing some sing-along, lyrically rich and soulful tracks previously, Pastor Tinashe Murigo continues to exude some rare maturity, dynamism and creativity in his musical adventure.
He has produced a must-have new album is titled "Mukana Wangu".
The loaded album is a fusion of several genres.
While most Mutare-based musicians, especially gospel artistes, have been masters of "doing the same thing over and over again and expecting different results" Pastor Murigo has elected to be different.
Most have refused to scale above mediocrity, which sadly, has seen them sinking in oblivion. Some fall before they even could rise, but not Pastor Murigo.
Pastor Murigo's previous albums include "Zvinofadza Sei", which was released in 2014, "On my knees" (2016) and "Zvichanaka" (2018).
With the new 12-track project, the artiste/pastor seeks to woo new audience from the regional and international gospel music spectrum.
He fused his songs with unique Indian, Western African, sungura, afro-jazz and slow rhumba flares. 
"The album has won us a new audience, especially in surrounding countries. We are extremely overwhelmed by the response the album has received so far and we are happy that what started as an experiment, is now yielding positive results," said Pastor Murigo.
The album opens with the song "Mufudzi", which is a fusion of Indian and Western Africa genres.
It is a heartfelt cry of a person fed-up with a life full of tears and confesses a better life through song. The song "Makatombomira" is a biblical allusion from John 11 where Mary expresses her disappointment at the lateness of Jesus to attend her sick brother Lazarus. It ends with an understanding that God is never late and thus the chorus — "Hamunonoki Ishe, you are always on time".
"Gare Gare", which features Dorcas Moyo and Caroline Guvamombe, was presented in passada. The song encourages listeners to soldier on despite the highs-and-lows of life, for there is a definite reward and harvest for perseverance.
"Denga rinewe" is a fusion of marimba and afro-jazz.
It is Pastor Murigo's attempt to merge ethnic and modern instruments.
He urges listeners to pin their hopes in God.
"Mukana Wangu", which is the title track, has received rave reviews on several radio stations and was presented in hardcore sungura, a fresh development in the local gospel music fraternity.
"The song is a personal confession and testimonial, declaring that it's indeed my season to rise and shine. How we benefit from an opportunity is determined by what we do with it," he said.
Other songs on the album include "Pandovanda", "Hondo Mushandiri" which is a hymnal song; "Munofarira", "Hondo yomweya", "Ndimi baba vangu" and "Ndadhiniwa".