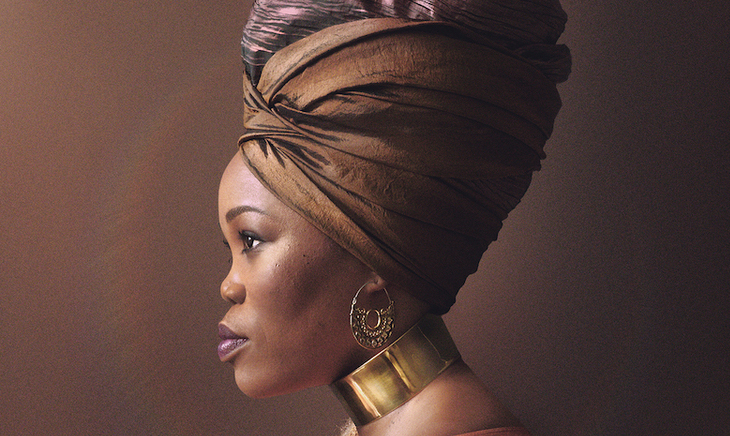 The ManicaPost
DETAILS about Queen Ifrica's long awaited third album have been revealed. Her debut album ''Fyah Muma'' was released in 2007 and since seven years (Montego Bay released in 2009) the fans are looking forward to the follow up.
VP Records recently published details about the album titled ''Climb''. To be released in January 2017:
On her second album for VP Records, ''Climb'', Queen Ifrica's activism takes on a decidedly global approach: the track "I Can't Breathe" rails against ongoing police brutality in America;
the ska flavoured "Rebellion" name checks uprisings across several continents that have secured rights and improved the lives of many marginalized individuals, a sentiment that's reinforced on "Battlefield", which warns "we never yield, its war on the battlefield, if you nah hear you ah go feel."
"Maybe because of my patriotism I have tended to (lyrically) focus on Jamaica but I am evolving and on this album I am singing about struggles wherever people find themselves," says the Queen.
"These songs come to me as I am watching the world; I see myself as a social worker that uses music as my tool because music is the greatest weapon to impact societal change, to help young people to understand themselves more."
As one of the few "conscious" female voices in popular Jamaican music, Queen Ifrica is particularly concerned about the future of her young female fans; on "Black Woman" she implores young ladies to know their worth and not be swayed by objectifying trends in popular culture and music, including dancehall reggae.
"Music gets into schoolgirls' minds before everything else so you have to be careful about what they hear and see. There are so many young girls who look up to me, I have to use the platform that I have to speak out about what is going on."
Queen Ifrica's status as one of reggae's foremost listened-to and committed voices furthered by Climb's 15 hard hitting tracks. The album opens with the hip-hop tinged, authentic male/female dialogue heard on ''Truvosation" featuringDamian "Jr. Gong" Marley (produced by Rickman "Jamplified" Warren).
Warren also produced the title track where Queen's beautifully sung lyrics encourage perseverance, especially during challenging times.
On "Ask Me Granny", Queen reveals two of her greatest motivational sources, her mother and grandmother, each overcoming many hardships to set a positive example for the younger generation.
For the men in her life, especially her fans, Queen Ifrica offers a romantic voice on the sensual lovers rock tune "Better Than Amazing", courtesy of I'Core Productions.
She begs forgiveness for infidelity on "All That I'm Asking", and reminds females to respect their unswerving male partners on "Good Man", both produced by Tony Rebel.
"These songs come from my male fans asking me to do songs for them; as much oppression as women face, men face it too, so sometimes just a little acknowledgement to say honey I know you are there goes a long way," Queen explains.
Rebel lends his production expertise to several tracks including "Medical Marijuana", a crusade for the legalisation of cannabis, which Rastafarians cite as a holy herb, and "That's How It Is Sometimes", a summation of Ifrica's genuine approach to her life and music.
"I like to deal in reality, accepting life for what it is and when bad things happen and you don't know what to do, music can offer that glimmer of hope," she says. "I am happy to be a voice that stands in the light and gives something that people can relate to and take from." — Jamaica Star