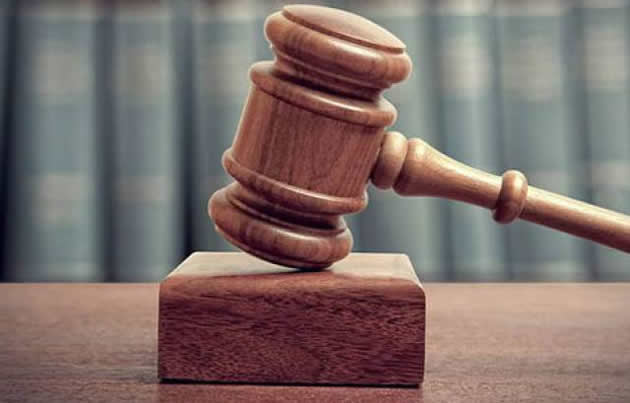 The ManicaPost
A ZIMUNYA man last week stunned the court when he claimed that his mother was a murderer who killed his brother and many other family members. Charles revealed this during a court session at Mutare Civil Court last week where his mother, Juliet Magosvongwe was praying for the court's intervention in ensuring that peace prevails between her and her son.
Magosvongwe told the court that she knows no peace at her homestead because her son was threatening to kill her.
Your Worship, my son accuses me of witchcraft. He claims that I am a murderer who is causing problems in the family. He comes to my house with knobkerries and hoe handles to assault me and due to his behaviour I was forced to vacate from my matrimonial home for three months. He even chased his sister (my last born) from home.
Charles denied ever being violent to his mother, but told the court that the spirit of his late uncle who was murdered by her mother was the one manifesting on his wife.
Your Worship, the spirit of my uncle who was murdered by my mother is the one tormenting my wife and many family members. I visited traditional healers who then told me that my uncle is demanding compensation from my mother. The case is being dealt with at the chief's courts and I don't know why my mother is seeking protection while the matter is not yet finalised.
He added that the spirit was killing his children.
The avenging spirit of her brother manifests itself through my child and says my mother should go back to her maiden home to settle the issues. My sisters are not being married because of that spirit. The one who was married was divorced after the spirit indicated that the child belongs to it, not the husband who married him. The spirit indicates that the wife is his and it will never allow any man to marry her. I am against this because my mother will continue to use us and torment our families.
Presiding magistrate, Mrs Venencia Mugota, said she was shocked by Charles behaviour after realising that he was not ashamed to continuously label his mother a witch and a murderer.
In granting the order, Mrs Mugota said: I order you to maintain peace with your mother. I am really shocked that you are not ashamed to label your mother a witch in the presence of many people. If you ever call her with that name again or violate her peace it will constitute a criminal offence.
She went on to advise Magosvongwe to make a police report for being labeled a witch.