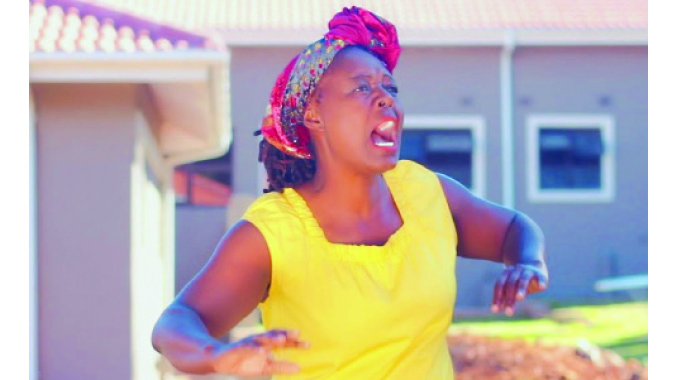 The ManicaPost
Moffat Mungazi Weekender Correspondent
DESPITE the gloom currently enveloping the world owing to Covid-19 infections and deaths, songster Agartha Murudzwa-Ndemera's latest offering 'Mweya Wangu Pfuura' is providing spiritual therapy to multitudes.
The track, released as a single on February 3 this year, has become a fan favourite with many radio listeners.
The gospel music diva is humbled by the overwhelming response the song continues to receive.
"It is heart warming to have people appreciate my artistic work in this way because I always make music for them.
The way they voted for the song on Radio Zimbabwe's Top 20 shows that they are meaningfully relating to its message. I would like to thank everyone who voted for the song to keep it alive on the charts.
This really catapulted it to lofty heights and subsequently enjoy rotation on several other radio stations.
"That the song held its own on the show for over three months is a testament of the rave reviews it has earned.
The perfomance of this single, the first ever and only so far in my long career, fills me with gratitude and l glorify God," enthused the decorated Dangamvura-bred evangelist.
The song's therapeutic lyrics, she added, have given it a lot of relevance as the world is grappling with the Covid-19 pandemic.
Said Murudzwa-Ndemera: "Mweya Wangu Pfuura' was adapted from Judges Chapter 4, Verse 21 and it touches on successfully navigating a difficult phase in life through strength from Christ.
The song neatly fits into the context of the Covid-19 narrative.
The composition, therefore, becomes more edifying, soul-nourishing and spiritually uplifting.
"This is the world's Kishon moment. We need to cross over to the other side of the river, where normalcy will be restored. We need to dispel the fear of getting infected or dying from coronavirus."
With the country on lockdown, the 'Semafashamo' singer revealed that she had put on hold her plans of shooting the song's video.
"We had meant to do visuals for the single, but everything has been jeopardised and all our efforts have been frustrated.
It was only natural that we shelve those plans, observe the situation and proceed when this whirlwind subsides," said the velvet-voiced vocalist