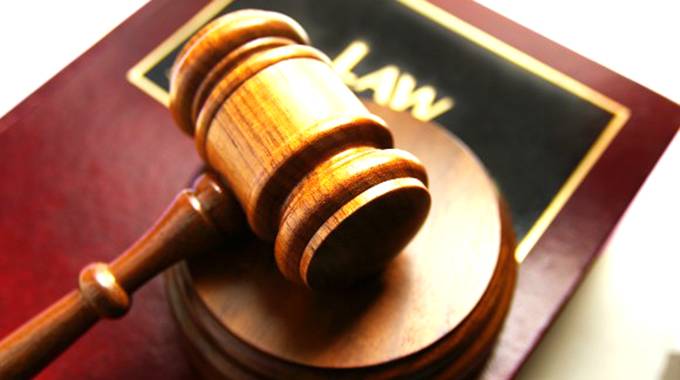 The ManicaPost
Tanyaradzwa Nyahoda
Weekender Reporter
AN elderly Marange woman whose son is in the habit of bashing his wife stripped naked in a desperate effort to force him to stop the violence.
Gogo Violet Zambuko and her son, Charles Chidewu recently appeared before Mutare magistrate, Mr Xavier Chipato, with the former applying for a peace order against the latter.
Mr Chipato granted the peace order in Gogo Zambuko's favour.
He also advised Chidewu to move out of the family house and find alternative accommodation for his family.
The court heard Chidewu is continuously disturbing Gogo Zambuko's peace due to his violent behaviour.
"I offered him residence at my homestead, but I am realising that I made a terrible blunder as his violence is now a thorn in my flesh.
"He is a grown up but does not have anything in his name.
"Whenever he has issues with his wife (name not disclosed), he loses his temper and attacks anyone who dares to intervene," said Gogo Zambuko.
She said at one time Chidewu tried to set her house on fire.
"After having a misunderstanding with his wife, he closed all the doors and windows and opened the valve of a gas cylinder. I stopped him as he was about to light up a matchstick," said the elderly woman.
In his defence, Chidewu said he had no intentions of burning the house.
"I was having a misunderstanding with my wife and my mother came into our bedroom and stripped naked in our presence.
"I opened the gas valve and threatened her with death in a bid to stop her from stripping for us," he said.
Chidewu added: "I don't understand how taking off her clothes was supposed to bring peace in our house."
He also claimed that his violence is triggered by his mother's gossip.