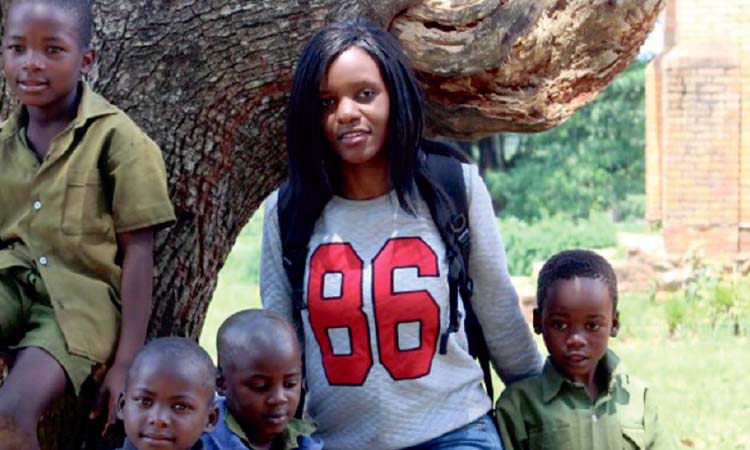 The ManicaPost
Freedom Mutanda Weekender Correspondent
The 2017 CHIEF (Chipinge International Exhibition and Fashion) Miss Chipinge, Tafara Makuyana, (23) toured Mount Selinda Primary and High Schools recently in a bid to help marginalised students get scholarships for them to achieve their objectives. She was accompanied by the Chief coordinator, Mr Ashirai Mtirikwi Mawere; the duo interacted with the school officials there.
''I went to Mount Selinda to identify children who desperately need assistance for them to go to school. We went there with Mr Mawere and plans are at an advanced stage to bring the identified orphans and vulnerable children on board,'' she said.
Mr Dhlakama, the Mount Selinda Primary School head, was optimistic that the students will appreciate what Miss Chipinge is doing.
''We are grateful that Tafara Makuyana is living up to her promise last year when she won the pageant. These children have been offered a window of opportunity to shine academically,'' the head said.
Tafara Makuyana would be relinquishing her title on February 17, 2018 as she crowns a new catwalk queen for Chipinge.