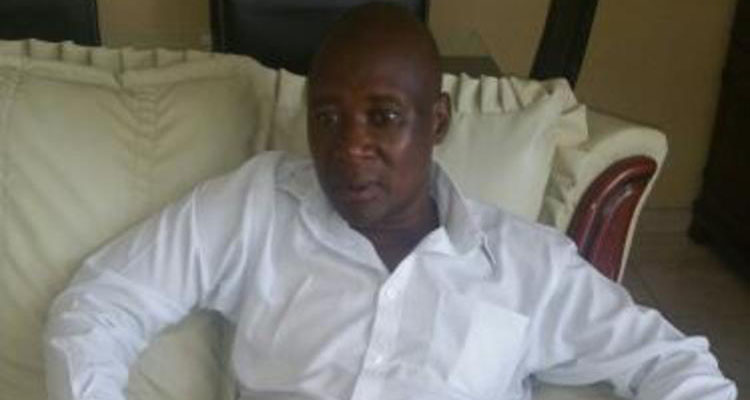 The ManicaPost
Fungayi Munyoro Sports Correspondent
NEWLY appointed Mutare Junior League boss, Gift Mapinda, has promised to change the face of football in Mutare as he stepped into office.
Mapinda could provide positive change that the province needs. For the few weeks that he has been in office, Mapinda has brought about some visible changes.
Last week, all junior teams gathered at Sakubva Stadium for vetting before being registered. Player licences were then issued after the vetting exercise.
"Vetting will also help us in reducing age cheating as we look forward to have strong teams for the Zimbabwe National Youth Games.
We will also vet players who were away on holiday. We also have teams that failed to come citing financial challenges and we will assist them with transport," said Mapinda
Mapinda has also pledged to play his part in turning around the league's financial position.
"Our league is starting this weekend. So far we have 14 teams in the league, but we have two more that might join us. Everything is in place. Each club is expected to pay $15 affiliation fee to ZIFA and $15 to the executive running the league. I will also pay the referees in the first three games of the season. I will also give each team a soccer ball," said Mapinda.
He also said he would organise at least three tournaments for the league and source funds to award the top three clubs at the end of the season.
Mapinda is not new to the game of football. In 2006-2008, he was the team manager for the now defunct Eastern Lions FC.
In 2008-10 he joined Mutare United as a manager again. It was during that same period that Mapinda won gold with the Zimbabwe National Youth Games team as the team manager and it was the first team  that won gold ever since the introduction of the Games.  He was then voted as ZIFA Mutare vice-chairman in 2010 up to date.
Week 1 fixture:
La Sakubva vs Mangoe; Golden Scissors vsTafara City Vellos;  Wagos Bullets vs Golden Scissors; All Stars vs City Strikers; Matan vs Faith Drive; Pee Stars vs Sheckon Stars; Mutare Stars vs SAFA.