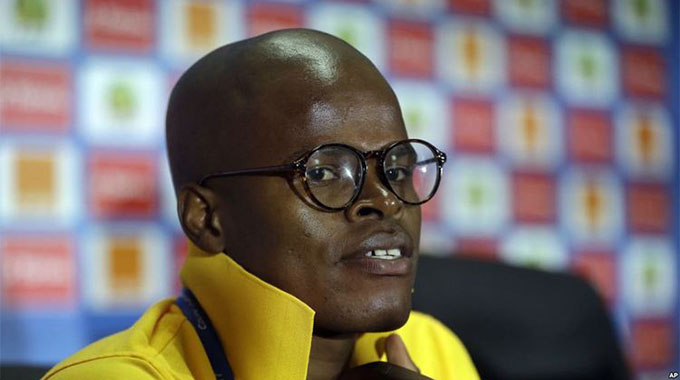 The ManicaPost
Ray Bande Senior Reporter
FORMER Warriors captain Willard Katsande says he will one day return to the Zimbabwe senior men's national football team as head coach.
The Kaizer Chiefs midfield dynamo, whose future at Amakhosi was subject of speculation after the arrival of new coach German coach Ernst Middendorp, who was on record as saying he has no favourites in his team and everyone' including Katsande' will be benched on occasion as he employs specialized tactics for particular opposition.
But Katsande, who has played a total of 274 matches for the only team with over 50 club trophies among the top three teams in South Africa believes he is still a key player for the club.
"I still have two years left on my contract and yesterday (Tuesday) I was doing photo shoots for our new jersey and if I don't have a future here I was not going to do a photo shoot for a new Jersey and do the Black Label interviews. I am a living legend here. I know one day I will retire but at the moment I am here at Chiefs to close my decade representing one of the biggest teams in Africa," said Katsande in an interview from his Naturena base on Wednesday afternoon.
That Katsande was substituted consecutively towards the end of last season, something that had been unusual for a key player of his stature in the past eight years that he has been at Amakhosi served to fuel speculation that it could have been his last days donning the gold and yellow stripe.
Even though the former Highway FC, CPMZ Feruka and Gunners player might not have matched other big names  who donned the black and gold jersey in the past that include former national team captains Neil Tovey, Lucas Radebe and also Patrick Ntsoelengoe, Gary Bailey, "Shoes Mosheu", Shaun Bartlett, Steve Komphela, Siyabonga Nomvete and Doctor Khumalo, the soft spoken 33-year old wrote his own piece of history over the years both for club and country.
Turning to the Warriors debacle in the shores of the mighty Nile in Egypt, Katsande said: "We need continuity. It is important. We keep the same team and go for 2021 Africa Cup of Nations again. It will be better than what we witnessed. Those were the lessons. We need to be regulars at Afcon."
Katsande said he has had his time with the Warriors and will only return to the national team set up as a coach.
"I think I have had my time with the national team and I wrote my piece of history. I am happy with what I achieved at that level and it is time for others to carry on.
"I think I will only return to the national team set up as a coach. I will be starting my coaching studies in June next year and by the time I call it a day in terms of playing I should have attained the highest coaching badge," he said.
Katsande is one of the longest serving players at Chiefs along with Bernard Parker.
He has been a forever present figure in the Amakhosi line up even though things looked to be a bit different under new coach Middendorp.