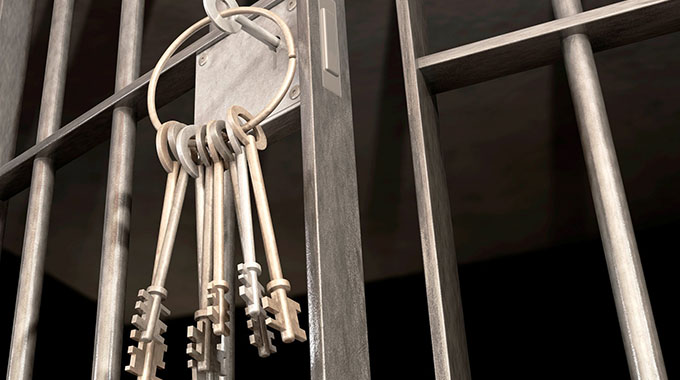 The ManicaPost
The national state of disaster has officially come into effect in South Africa with government publishing gazetted regulations that will govern this period.
President Cyril Ramaphosa announced the national state of disaster on Sunday in a bid to stem the growing number of positive Covid-19 cases in South Africa.
On Wednesday, that number sat at 116 confirmed cases, with eight cases of local transmissions.
The regulations, which form part of the Disaster Management Act, were signed off by Co-operative Governance and Traditional Affairs Minister Nkosazana Dlamini-Zuma on Tuesday and published on Wednesday.
The SA government has solidified plans to punish those who refuse medical examinations, isolation and quarantine in the wake of the Covid-19 crisis.
In the regulations gazetted by Minister Dlamini-Zuma, the government outlines actions that will be taken against those who refuse medical treatment.
The new regulations to contain Covid-19 will see premises selling liquor in South Africa closing at 6pm on weekdays and Saturdays, and 13:00 on Sundays. However, they are to close immediately unless they accommodate no more than 50 people at a time if space and hygienic conditions are provided.
Intentionally infecting a person with Covid-19 could also result in charges.
The government has introduced strict regulations that would see people who intentionally infect others with Covid-19 prosecuted for assault, attempted murder or even murder.
The regulations were gazetted late on Wednesday by Minister Nkosazana Dlamini-Zuma.
The regulations, effective immediately, detailed when people would be committing an offence or be liable for a penalty under the national state of disaster.
If anyone disregards the government's instructions to prevent gatherings of more than 100 people or more than 50 people where alcohol is served, they may face a fine, jail time or both.
This comes after President Cyril Ramaphosa's declaration of a national disaster on Sunday evening — a move that allows for the use of the Disaster Management Act as a tool to try to contain the spread of the pandemic.
The regulations also spell out the responsibilities of cabinet and the allocation of resources.
Cruise ship
The South African government has vowed to take harsh action after a cruise ship left South Africa for Mozambique this week.
The MSC Orchestra left the port of Durban on Monday with 2 800 passengers and 900 crew aboard for picturesque Pomene, Mozambique — a day after President Cyril Ramaphosa announced a raft of measures to quell the spread of the coronavirus, including the closure of some sea ports.
Many of the passengers aboard the MSC Orchestra are South African. — news24.com/timeslive.co.za