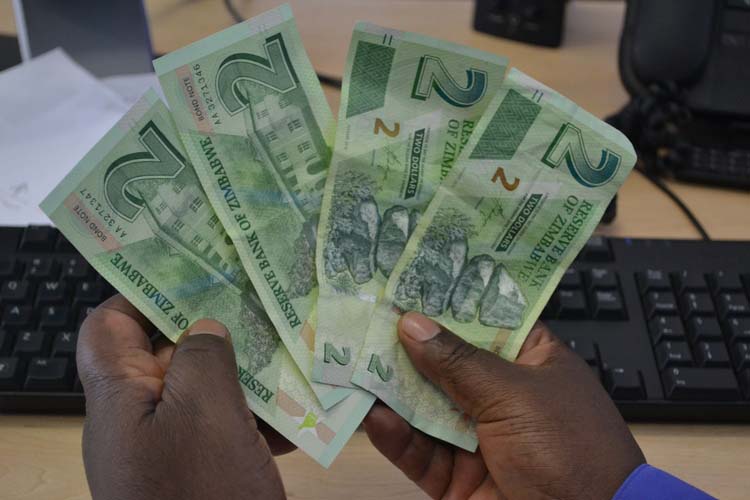 The ManicaPost
Kudzanai Gerede: Business Correspondent
This Monday morning, the nation woke up to the introduction of the long awaited bond notes with high expectations that they will ease the liquidity challenges that have stalled economic activity during the past year.The bond notes have raised more noise than necessary and skeptics have not taken time to understand the fundamental principles behind their issuance, a bitter pill they might have to swallow following the smooth penetration and acceptance into the market.
In a candid plea for moral suasion and understanding to the national economic recovery efforts being orchestrated by monetary authorities, the Reserve Bank of Zimbabwe Governor Dr John Mangudya has repeatedly said that the biggest threat to the domestic economy's recovery lies within its own citizens hence the plea for God's intervention to renew collective thinking as a nation to overcome not so complicated challenges.
In what has become a preamble synonymous with the Central bank Chief whenever he addresses national economic issues, he would say;"Zimbabwe is too rich to be poor," and this is true in light of high levels of corruption, unrelenting skepticism and pessimism that has crippled progressive thinking.
The impulse to counter economic recovery strategies is very strong and remains the most retrogressive characteristic that continues to draw back progress. It is sad that even before the bond notes had hit the streets of Zimbabwe, it had become too obvious that they were bound to be prone to abuse by illegal money changers.
With the assistance of unscrupulous business people, the US dollars particularly the biggest denominations have for months been hoarded to create a shortage that will soon play to their advantage. It was premeditated.
By Tuesday afternoon illegal money changers were already trading 100 dollars worth of bond notes for around US$ 75 at Road Port in the capital. In the last few months US$ 100 notes were being bought for $110 in smaller denominations and this had been well calculated as the current illegal exchange rate between bond notes and a US$ 100 note offsets that deficit of US$ 10 triple fold.
The current cash crunch has had adverse effects on critical sectors of the economy such that foreign payments to suppliers in these critical sectors have been a challenge for local banks. Most hit has been the pharmaceuticals and energy sector despite being given top priority by the Central bank thus creating an artificial shortage of fuel in the country.
Insiders in the fuel retailing sector have said that once they knew of the bond notes introduction they sold their last fuel stocks and now hold onto the US dollars with the intention to either invest in property or buying gold as a stock of value.
Dr Mangudya has reiterated that bond notes will not shove the multi currency system to make way for the Zimbabwean currency as most people have been made to believe, instead bond notes seek to tackle the problems of nostro accounts depletion in local banks which is affecting timely processing of foreign payments to our external suppliers of goods and services.
Bond notes come as an export incentive that is meant to increase the amount of foreign currency being generated in the country in order to sustain the multi currency system and stabilise the nostro accounts that facilitate smooth and efficient trade.
Currently Zimbabwe's major foreign currency earner is its low exports in the wake of depressed foreign direct investment and suppressed remittances owing to the firming of the US dollar which is our dominant transacting currency.
On the domestic front, money in the economy has been decreasing since 2013 as a result of a combination of poor export receipts and externalisation of the US dollar through illicit hoarding of cash and unfettered importation of goods from other markets which has worsened liquidity challenges this year.
The effects of this are so dire that monetary authorities had to take action by introducing a tender that will not be acceptable outside the country's borders to avoid cash externalisation in the form of bonding a US$ 200 million facility into the bond notes that already had a reputable financial institution as the guarantor who will ensure exactly US$ 200 million worth of bond notes will be printed.
Under such an arrangement there is no distinction between a valuable bank note and any printed paper as legal tender once they are "bonded". Currently one of the world's emerging economic giants, India is in a similar precarious position and in an effort to bring sanity into a highly informal economy that has been stained by what they prefer calling "black money"
(money both unaccounted for and outside its formal financial system) is taking some of the unorthodox monetary measures any central bank wouldn't dream of doing to fight illicit financial flows.
In a televised address to the nation on of November 8, Indian Prime Minister Narendra Modi nullified the country's two highest denomination notes which constitute 86 percent of total money in circulation, the 500 and 1000 rupees as worthless with immediate effect.
Its Central Bank has since introduced a new 2000 rupee note in return. By demonetizing high value tender, it meant all unbanked holders of existing notes who are believed to be hiding cash in suitcases are compelled to trade in at banks before the end of this year and as such India is likely to recover huge amounts of money and this will encourage formal banking.
The exercise will take place under strict surveillance of huge money depositors of the demonetised notes as authorities seek to get to the root of illicit deals. Despite creating a temporary cash crunch for the Asian giant, analysts are positive of government efforts to sanitise the economy and this has seen an upsurge of mobile and plastic money usage in India.
Coming back home, we find ourselves in a much similar position where a massive amount of cash has been hoarded and not circulating in the mainstream financial services sector. Just like India, Zimbabwe also has poor levels of financial inclusion, meaning only a small percentage of individuals and corporates own bank accounts and transacting is predominantly on cash basis but unlike India, RBZ powers to implement sound monetary policy measures are limited as we are using a basket of foreign currencies.
If bond notes achieve their intended use regardless of political, social or economic differences, and the nation works towards a progressive cause, the new notes will propel the economy to a sound recovery course through liquefying the economy and enhancing exports.