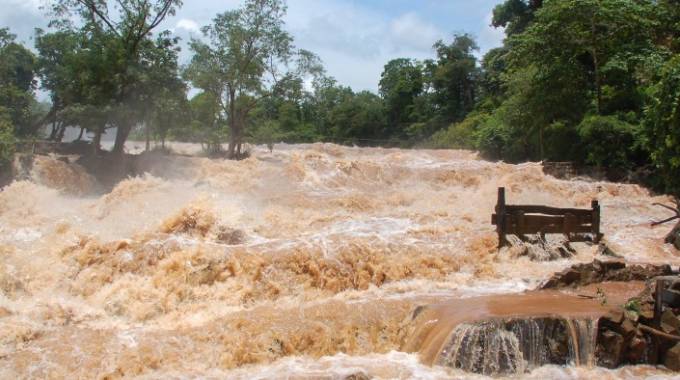 The ManicaPost
Cletus Mushanawani
News Editor
HEAVY rains in excess of 50mm and strong winds are expected in Manicaland, Harare Metropolitan, Midlands and all Mashonaland provinces as the tropical depression that was in the Mozambican Channel upgraded into a moderate tropical storm, Ana, before it made a landfall today.
The Tropical Storm Ana is continuing moving westwards and is expected to hit some parts of Zimbabwe tomorrow.
In a statement this afternoon, the Metrological Services Department said: "Heavy rains in excess of 50mm and strong winds are expected in all Mashonaland, Harare Metropolitan, Manicaland and Midlands provinces, with light rains and moderate to strong winds in all Matabeleland, Bulawayo Metropolitan and Masvingo provinces. It should be mostly cloudy and mild across the country.
"Heavy rains may reduce visibility and induce localised flooding in areas with poor drainage. Flooded rivers remain a potential hazard even if it has not rained heavily in the area as heavy rains may have occurred upstream," said the Met Department.
The public has also been advised to stay away from flooded rivers and not to drive through floodwaters.
"Clearance of waterways and drainages helps reduce the impact of heavy rains. Ensure that rooftops are secure by checking nails that may be loose. Secure all loose items that are outside, where possible, place them in a safe storage place," said the Met Department.
Nyanga recorded the highest rainfall of 11mm today, followed by Zaka which had 8mm.