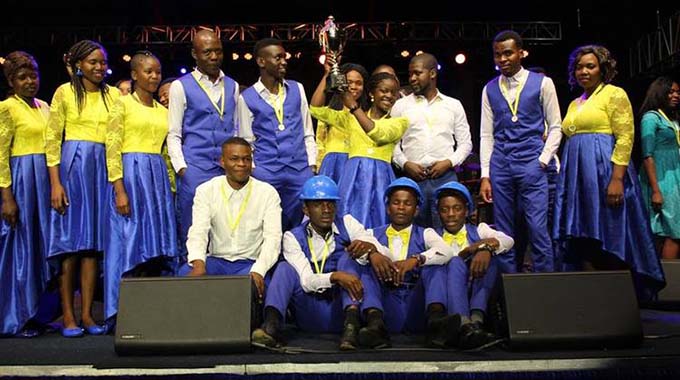 The ManicaPost
Fungayi Munyoro Entertainment Correspondent
HARVEST House International Manicaland Hub choir scooped the first award at the just ended international music festival dubbed Harvest House Clash of choirs.
Manicaland hub walked away with $5 000. Bulawayo Headquarters choir came second and received $2 500, while third placed Midlands Hub got $1500. The competition was held in Bulawayo where a total of 20 choirs participated.
Manicaland Hub leader Peter Phiri was elated with the success and experience gained from participating at the competition.
"We are humbled by the unique experience we had in Bulawayo. We were challenged as the event was highly competitive. However, we managed to raise our stakes.
"The competition had 20 choirs, a very tough platform to perform. We are looking forward to raise many musicians and offer them an opportunity either to record or showcase their talent at this annual competition.
We have a number of upcoming musicians in the church who are recording and yet to record," he said.
Harvest music started off  at the inception of the church 23 years ago with only a few musicians. As the church began to grow through the aggressive planting of branch churches, senior pastors established the hub system as branches were put in clusters according to location.
This in turn gave birth to the hub choirs. The clash of choirs started in 2014 with only a total of 10 hub choirs participating.
The competition hires a team of skilled adjudicators who are either experienced musicians or academics. Over years, Lindelani Mkhize of Joyous Celebration and  Pastor Charles Charamba have been the adjudicators, and recently Dr Tumi as well as Pastor Jabu Hlongwane of Joyous Celebration.