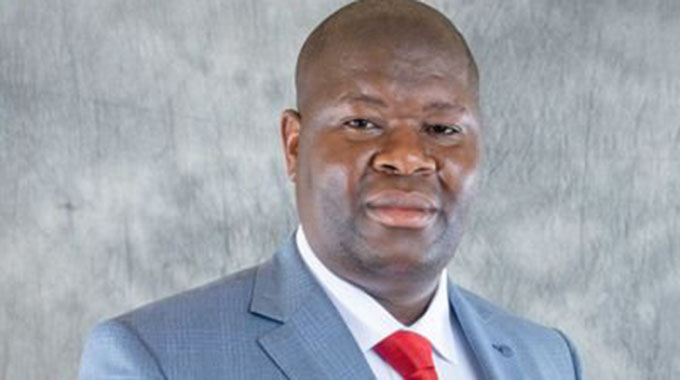 The ManicaPost
Samuel Kadungure
Senior Reporter
GOVERNMENT will in the next three weeks clear the US$14 million owed to wheat farmers for the cereal crop delivered to the Grain Marketing Board (GMB) so that the farmers can adequately prepare for winter cropping.
Ministry of Lands, Agriculture, Fisheries, Water and Rural Development Permanent Secretary, Dr John Basera said they have approached Treasury, which agreed to clear the debt by mid-April.
Dr Basera said this while addressing farmers at a Pfumvudza Field Day in Chiendambuya last week on Friday.
Wheat farmers were paid 30 percent of their sales proceeds in foreign currency and 70 percent in local currency.
Government cleared the local dollar component last year.
"We have agreed with the Treasury to clear the outstanding debt of US$14 million owed to wheat farmers in the next three weeks. By mid-April, we should have cleared it so that farmers can prepare for winter wheat cropping.
"The wheat delivered to GMB was worth $39 billion and the whole amount was paid in full, leaving the USD component outstanding. The USD component was US$31m, and we are left with US$14m," said Dr Basera.
Dr Basera challenged farmers to respond to changing farming environment by becoming entrepreneurs with requisite managerial skills to start and run profitable farming businesses.
He said smallholder farmers should take calculated risks to make their businesses profitable and grow.
Dr Basera said Government assisted 3,2 million households with a standard basket of inputs this season, and implored beneficiaries to follow the Pfumvudza concept holistically to get the best yields.
Pfumvudza was this season scaled up to five plots measuring 39mx16m per household with an agro-ecological region-specific crop input package for maize, sorghum, pearl millet, soya beans, sunflower, groundnuts, vegetables and African peas.
About 461 573 smallholder farmers benefited under the programme in Manicaland.
The smallholder farmers adopted the efficient and sustainable technique which enabled them to achieve high yields using lesser land, water and chemicals.
Maize farmers in Chiendambuya in Makoni have produced good yields under the programme, with some expecting to get two tonnes per plot, thereby enhancing household food security.
Dr Basera said Government embraced and rolled out Pfumvudza countrywide in 2020 to enhance and commercialise agricultural productivity in communal rain-fed areas by focusing on integrated farming, moisture conservation efficiency, soil health management and synergise resource conservation.
"The thrust of Pfumvudza is to ensure food security, so if farmers execute it religiously, in-field they should be food secure. Pfumvudza will ensure communal farmers have household food security.
"Zimbabwe should be food self-sufficient, we need to retain our status as the food basket of Africa and produce surplus for export. In 2020, we broke the record and produced 2, 7 million metric tonnes of maize. In 2022, we did the same with wheat, with a yield output of 375 000 metric tonnes.
"Pfumvudza is the key to the agricultural economy and overall economic emancipation of the country. Pfumvudza farmers had an average yield of 5,2 metric tonnes when compared to 1,1 tonnes per hectare prior to its adaption," he said.
MrsThandiwe Jordan, of Muchinjiko Village Ward Five, Chiendambuya said she started practicing Pfumvudza in 2020 and met with success unexpectedly.
"I used to work on expansive land using draught power, but the yield was poor, but when I tried Pfumvudza, I suddenly become food self-sufficient. I am getting all what I need and able to provide nutritious food for the family. I am now producing at a commercial scale and selling the surplus for a profit which has changed my lifestyle," she said.
She had nine plots under Pfumvudza, seven for maize, one plot each of sunflower and ground nuts respectively.
Last season she harvested 18x50kg of maize per plot and this season she is expecting to get two tonnes per plot.
Mrs Rita Chitsike said she planted five plots and is expecting a bumper harvest.
Mrs Shiviso Arisai said she started practicing Pfumvudza in 2020 and never looked back.