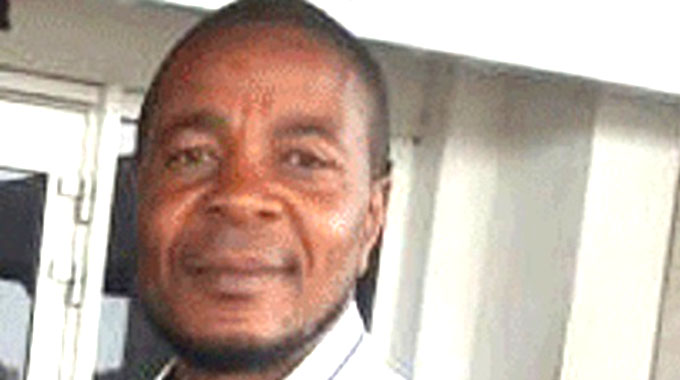 The ManicaPost
Ray Bande Senior Reporter
EXCLUSION from the global family of football playing nations has left talented youngsters paying the cost by failing to amass the much-needed national team caps that enable them to fit the bill on the international transfer market.
On the international football transfer market, national team caps are an important benchmark of one's outstanding talent, making them an essential component of every player's Curriculum Vitae.
An old hand on the player transfer market, George Deda said: "It is very important for a player to get international caps. It is much easier even if you are talking to foreign clubs that this player has represented his country from Under-17, 20, 23 and so on.
"In most cases we hear of players being signed by Liverpool, for example, and you hear that the deal is subject to securing a work permit. Securing a work permit for a foreign player takes into account how many matches one played for his country of origin.
"This is why about 10 to 15 years ago no player would get a foreign contract if one had not served his country in at least 20 to 25 international caps. This is why we saw some players being called for national duty and spent the greater part of the match on the bench, only to be introduced for two or three minutes of regulation time remaining. It was a way of trying to help the players get international caps. Caps do not matter how many minutes you have played, but featuring on the team card.
"In some countries like Spain, Germany and many more it is very difficult for a foreign player to get a contract if they do not have the requisite national team caps. It is a form of certification that a given player is a good player because he has been outstanding in his own country," said Deda.
Zimbabwe is in isolation as a result of a ban imposed by FIFA due to 'third party interference' after the Sports and Recreation Commission (SRC) suspended the Felton Kamambo-led ZIFA board.
The Gerald Mlotshwa-led SRC wielded the axe on the Kamambo-led administration for several violations, chief among them failure to account for public funds.
It is now almost a year since the ban was ratified by FIFA Congress while the country has missed several international games that include the 2023 AFCON  qualifiers.
Subsequent to the ban, a ZIFA Restructuring Committee (ZRC) was put in place by the SRC to investigate the rot that had crept so deeply within ZIFA structures.
The restructuring committee recently completed its task and made recommendations aimed at restoring sanity in the country's football administration. Mlotshwa has made clear his resolve to cleanse ZIFA and recently threatened to dissolve the entire ZIFA structure if the football body fails to implement the recommendations made by the ZRC board.
As the drama unfolds, whose script feels like the Wrong Turn horror series for those who love the game in general and the young talented players in particular, budding footballers are watching helplessly as opportunities for career development fly past their faces.
Veteran and nomadic football coach, Rodwell Dhlakama said: "The period we have been under the ban is a very big wasted opportunity for development.
"My former Under-17 teams had Knowledge Musona, Khama Billiat, Erick Chipeta, Qard Amini, Abbas Amidu, George Chigova, Mathew Rusike, Evans Rusike and Elvis Chipezeze, among many others.
"These are the players who went on to play for the senior national team and some big African and European teams. There are certain stages which cannot be suffocated. This is a critical stage of development when it comes to Under-15, 17 and 20 national teams.
"What is disappointing is that these boys' future is being destroyed by some self-centred and egocentric individuals whose aim is to satisfy their personal egos and enrich themselves at the expense of proper structures and sufficient progress for the youths.
"You cannot be a youth for the rest of your life. Football time is limited. When you prepare your Curriculum Vitae, the agents or managers want to know the caps for a player to be marketable in European or other lucrative leagues which is what we require at national level.
"It is all about the expertise and experience. So where can you buy the caps if you don't play? At Spar Supermarket and OK, they do not sell that!"
Sadly, since the period that the country has been under FIFA suspension, there has not been any deliberate effort to have active junior leagues and competitions so that by the time Zimbabwe is readmitted to the global family of football playing nations it will be relatively competitive.
Dhlamaka said: "Teams must be forced to have a B League in the Premier League so that all young players will have game time to participate. Secondly, the junior slots must not be of academic interest for Premier League where compliance is the essential factor at the expense of development."
He sees the controversial National First Division as a solution that can help solve the inactivity of juniors under their period of FIFA suspension.
"Thirdly, the issue of national First Division team must be enforced because that makes teams very competitive and more so, all teams must have junior teams as this will widen our selection spectrum and increase teams sphere of influence.
"Coaches training must be considered with the seriousness that it deserves so that proper talent is enhanced and proper structures are enforced. Coaches will augment the proper protection of youth talent and development in an environment which is very conducive," said Dhlakama.
Mai Hondo Junior Football Tournament chief associate, Blessing 'Jah B' Mutsaka said: "I think as a country, we try to pay attention to the final product without thinking through how we get there. It is like someone saying they want big broilers at the end of six weeks, but will not invest in feeds or vaccinations for the chickens. I think during the ban two critical areas the soccer fraternity could have worked on are setting up national junior structures and infrastructure.
"I think we need to have running provincial teams for every age group from say Under-13 all the way to Under-19 or so. That way, each province will have a cohort of the best talented players who gets continuous support. That way even national selectors will find it easy to pick the best players per age group for national team when we eventually get readmitted by FIFA."
As days pass into weeks, weeks into months and months into years, junior football players bear the brunt of growing up in a football pariah state!