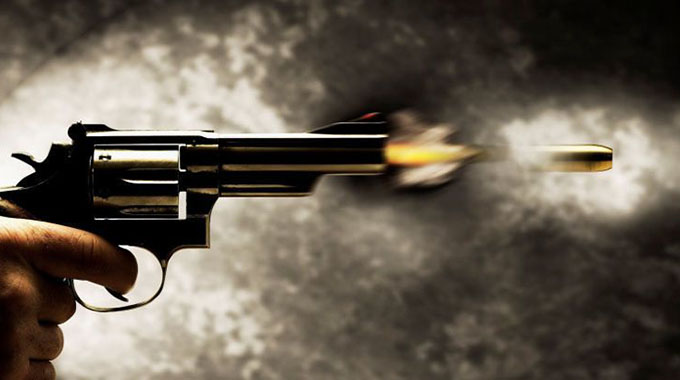 The ManicaPost
IN our recent editions, we have carried numerous articles on cases of armed robberies and related vices that are occurring in Manicaland.
Innocent civilians have fallen prey to cunning criminals who are pouncing on them, especially at night.
Cash and valuable property have been lost in the process and in some of the cases, lives have been lost.
A prominent Mutare businessman, Mr Tendai Khumbula, was gunned down at his house in the city a few months ago by rabid robbers who raided his house during a church service and got away with bags full of cash.
These criminals are yet to be brought to book.
In some of the instances, the robbers have turned sex predators, raping victims in the full glare of family members.
Businesspeople, illegal money changers, gold and diamond dealers have become prime targets because of the huge amounts of both local and foreign currency they usually possess.
Houses have been broken into, cars hijacked, while metal money safes have been blown up using dynamites and other explosives.
This worrying trend needs to be investigated promptly to ensure the safety of the public.
Gun-totting criminals are on the prowl and the rate at which they are pouncing on unsuspecting victims has sent shivers down the spine of many.
While the police have been doing a commendable job in arresting some of the suspects, more still needs to be done to stop these robbers.
Investigators have pointed out that some of the robberies have been perpetrated by foreigners from Mozambique who skip into the country through the porous border and hit their targets.
Detectives have made several arrests with the help of their Mozambican counterparts.
This has helped in a big way as several unsolved cases were gathering dust.
Still, more needs to be done.
At home, most of the criminals who are committing these crimes are well known people, but the long arm of the law is seemingly dragging to catch up with them as there is a missing link between the police and community in fighting crime.
Many communities, including high-density suburbs, used to have neighbourhood watch committees that patrolled locations at night in liaison with the police.
Back then, crime rates were low. But for various reasons, the watch committees are no longer in place.
As a result the criminals are now having a field day.
The police cannot deploy many officers on night patrols because of human resource bottlenecks.
Officer Commanding Manicaland Police, Commissioner Dr Wiklef Makamache said the force is working around the clock to bring robbers to book, although there are many hindrances suffocating their work.
He said most of the robberies are being committed by mobile gangs and this is posing challenges in apprehending them.
Commissioner Makamache said the police could do more with the assistance from the community to arrest criminals.
He said the cooperation of the police and the community would go a long way in combating crime.
But while the police are playing their part in combating crime, people have to exercise extreme caution.
Companies and individuals must not keep money at home.
Rather, cash should be banked.
Keeping large sums of money at home attract criminals because one way or the other, someone, even a relative, might get greedy and tip robbers of the money in the house.
Some of the biggest heists are orchestrated by close relatives who connive with criminals.