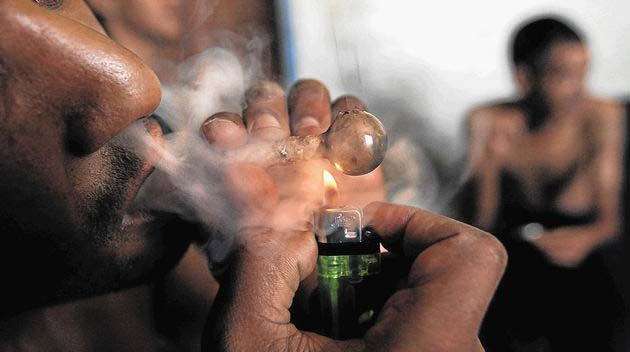 The ManicaPost
Tendai Gukutikwa
Health Reporter
THE fight against drug and substance abuse is gaining traction in Manicaland as at least 36 people have been successfully rehabilitated and reintegrated back into society, while 253 were reached for counselling and post-counselling social support services this year.
In a recent report, Manicaland Provincial Drug and Substance Committee chairman, Mr Vincent Masukume said about 252 123 people were reached during 107 community awareness campaign programmes held across Manicaland Province from January to October.
Mutare District had the highest number of people successfully rehabilitated and reintegrated back into society (13), followed by Nyanga (eight), Chimanimani (seven), Chipinge (three), Buhera (two), Mutasa (two) and Makoni (one).
The rehabilitation of drug and substance abusers was through integrated efforts by Government and the private sector.
This comes at a time when Government is converting Covid-19 isolation facilities across the country, including the one at Victoria Chitepo Provincial Hospital, into drug rehabilitation facilities.
Mr Masukume said Victoria Chitepo Hospital has an Outpatient Psychiatric Unit where cases of substance abuse, acute psychosis, bipolar disorders and any other psychiatric disorders are managed.
He said 214 people have completed treatment, while 28 are still under the programme.
"Those who were successfully rehabilitated were offered psychotherapy, care and counselling services. They underwent a 90-day intensive and behavioural modification rehabilitation programme. We realised that more people want to come for help, but cannot afford the costs as the services are predominantly being offered by the private sector.
"One of the rehabilitation centres in Mutare District, Waneni, serves clients from the whole province. Despite doing a splendid job, the centre lack finances to pay the staff and fund its day-to-day operations. Government can chip in and pay the staff. This will reduce costs and make recovery accessible to many.
"For Victoria Chitepo Provincial Hospital, there is need for a purpose built mental health department. There is also need to avail drugs and human resources, especially mental health nurses," said Mr Masukume who is also the provincial head in the Ministry of Public Service, Labour and Social Welfare.
On challenges affecting the successful rehabilitation of those taking drugs, Mr Masukume said: "Drug users are afraid of reaching out for counselling and rehabilitation services, they think they might be arrested. Sometimes society is reluctant to accept drug users back into the family and society. Discrimination of reintegrated former drug users sometimes push them back into using drugs."
The Manica Post managed to track down one of the successfully rehabilitated people, Engineer Kudzai Saungweme (29).
Engineer Saungweme said as a quiet and shy introvert, he would experiment with every alcoholic beverageand drugs that came his way. "What is surprising is that while I wanted my solitude and would look for it in alcohol, after getting drunk, I would be the most talkative and violent person  Fights would break out, putting me on the limelight that I hated so much.
"What I hated the most was people telling me to stop drinking, so I would move away from home and come back sober. I tried to stop on many occasions, but it was hard. I would get back to drinking again," he said.
Engineer Saungweme said his life changed when he was taken to Psychotherapy Care and Counselling Services (PCCS), a mental health and drug rehabilitation services facility in Mutare run by psychotherapist, Dr Mazvita Machinga.
"I was afraid to go for rehabilitation because I thought that they would administer injections on me. They focused on my mental well-being and my support system, which in this case is my family.
"I am grateful. What l was taught at the facility is invaluable. We were taught how to communicate and how to relay to others when you are in trouble so that you understand life as a whole.
"As a result, you focus on your physical, mental and spiritual well-being and getting that balance is something that I am really grateful for. Had it not been for this programme, I would not have had the opportunity to get the help that I needed as an alcoholic.
"It is funny that after all the alcohol is gone and you have been sensitised through such a programme, you get to see that there is a whole world out there that you were oblivious to when you were always drunk," he said.
Engineer Saungwene urged those abusing drugs and alcohol to stop destroying their lives.
"There is no life in alcohol and drugs. Taking them destroys your health. If you are taking drugs, there is need to stop and get help while there is still time. Destroying your life through addiction is permanent. If you still have the opportunity to stop, please do so. To those who were yet to venture into alcohol and drugs, do not even try it," he said.
Engineer Saungweme's uncle, Mr James Kuhudzai said: "His recovery is a great relief to the family. He was struggling with drug addiction for a long time, and it was painful to watch him waste his life and education. We are grateful that he got into the programme and got the help he needed most."
In an interview, renowned psychotherapist and mental health consultant, Dr Machinga said PCCS has achieved remarkable results in helping people overcome their addiction of harmful drugs and substances.
She said 81 percent of their clients successfully completed the intensive rehabilitation programme and regained control of their lives.
She said since the family support system is important in the recovery programme, the facility includes patients' families in the recovery programme.
Dr Machinga said to date, they have trained 120 family members in a course that they have named Addiction 101.
"Family support plays a significant role in the recovery of our patients. The support of the family greatly influences recovery and so as we work with our patients, we also work with their families. They provide a support system and assure the patients that they are worth it and that they are loved," she said.