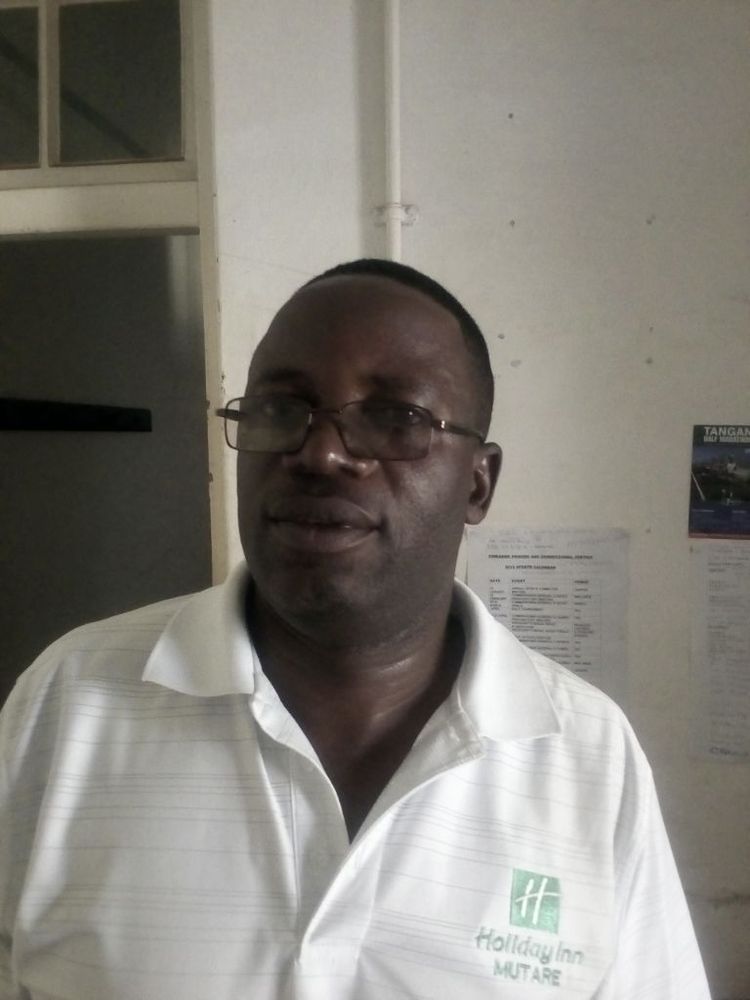 The ManicaPost
Ray Bande Senior Sports Reporter
THE top three teams on the Eastern Region Division One log standings – Manica Diamonds, Green Fuel and Tenax – are separated by a single point as the tightly contested race for Premiership promotion takes shape with each passing week.
Manica Diamonds and Green Fuel are tied on 17 points at the apex of the 16-team log standings after seven rounds of league matches with Tenax just a point behind the two teams.
Fellow championship favourites Buffaloes are in fourth position with 13 points after the same number of matches played.
However, after several futile attempts over the years, Tenax are confident of striking the right chord this year and their vice chairman Stefan Masina believes that 2018 is their season for promotion into the top flight league.
Masina said the party spoilers' tag is an unfair assessment of the Mutare correctional services club.
"As Tenax FC we are determined to win the championship this year just like every year. Last season we missed it by whisker all because we lost some early matches of the season.
"This year it is a different story. Our team is well oiled and ready to clinch the championship.
As Tenax we are not spoilers as such. It is unfair to see us as party spoilers. We believe we are equally good. We equally want to get promoted into the Premiership just like any other team," he said.
Tenax, a club formed in 2009 and have played for nine seasons in Division One, are currently on top of the Eastern Region Division One log standings with 15 points from six matches ahead of fellow title chasers Manica Diamonds who has amassed a point less from the same number of matches played.
Over the years, Tenax gained the party spoilers tag after coming near yet so far of Premiership promotion, and in the process, derail other serious' contenders hopes of landing the coveted accolade.
In 2016 for example, Tenax were the main reason Mutare outfit Buffaloes failed to gain promotion into the Premiership as the correctional services side fought long and hard on the final day of the season to deny the army side the maximum points they badly needed to win the league championship.
Harare's Yadah FC were the eventual winners.
But their vice chairman, Masina, a soft spoken yet proficient football administrator, passionately pleaded with football fans in Mutare to understand his club's position before negatively criticising them.
Masina said apart from displaying unmatched standards of Fair Play by not giving it on a silver platter to their city neighbours, denying Buffaloes promotion into the Premier Soccer League in 2016 was also a successful attempt to save their own skin.
He said his team is aiming at nothing less than Premiership promotion come the end of the Eastern Region Division One 2018 season.
"On the match against Buffaloes in 2016, we played our game as usual. We treated the match just like any other match. We wanted to win the match at all cost so that we finish at a better position than our sister team Whawha FC. Failure to finish at a better position than our sister team Whawha FC would have meant disbanding of Tenax. Every progressive resident of Mutare and Manicaland would not have wanted that," said Masina.
Meanwhile, league new comers Green Fuel head coach Masimba Dinyero and his captain George mukanaire were recently fired after six matches played in which they managed to get four wins and drew twice, amassing 14 points out of a possible 18 points.
It is understood that the former Dynamos player was relieved of his duties for failing to adhere to his employers' demands to use local talent rather than players he recruited from the capital.