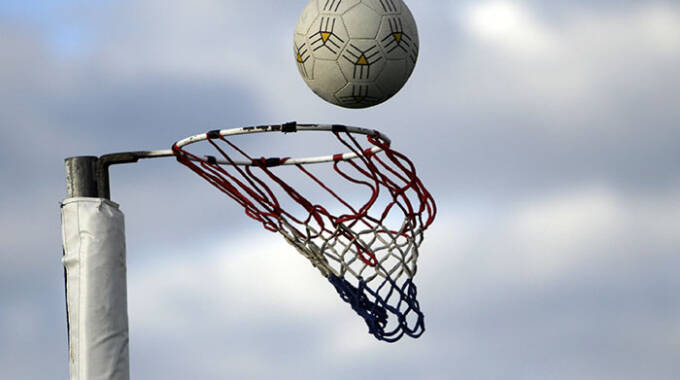 The ManicaPost
Ray Bande
Senior Reporter
IT'S not a game anymore!
These could be the only five words to sum up the unsporting conduct displayed by Zimbabwe Netball Association (ZINA) Manicaland Division One outfit, Destiny Queens when they hosted last Saturday's Two D bubble at Destiny grounds in Mutare.
Much as the stage was set for an exciting contest, given the impressive turnout of sports-starved residents from nearby houses in Destiny and Hobhouse suburbs, the home team's conduct, let alone the state of their pitch, was a bad advert to the game of netball.
The dusty pitch was a healthy safety threat to players, technical staff and spectators on the touchlines to the extent that some teams with asthmatic players had to adjust their planned line-ups for the day as they were forced to drop some of their players.
As if that was enough, as matches lined-up for the bubble progressed, the hosting team latter started playing the role of judges, juries and executioners.
Violent scenes intermittently witnessed during matches that involved the home club were the last thing that neutrals expected from a game of the fairer sex.
Destiny Queens' encounter against star-studded Rating Queens did not come to a logical conclusion after it was stopped at 24 minutes, 15 seconds as the home teams complained about biased match officiating.
The third quarter of that encounter was only played for four minutes, 15 seconds, with the scoreline reading 20-8 in favour of Rating Queens.
All hell broke loose as Destiny Queen mob, some of them visibly sloshed, charged towards match officials.
When the time for their match against the then log leaders, Santa Queens arrived, Destiny Queens suddenly started making several demands that included a change of umpires as well as the match venue itself.
For some strange reasons, Destiny Queens argued that they cannot play against Santa Queens with the selected two umpires handling the match and that the venue was not ideal because they felt visiting Santa Queens had more supporters than them – at their own home ground!
Contacted for comment, ZINA Manicaland chairperson, Lawrence Ziko said: "Yes, we have received reports of disturbing events that occurred in that bubble. We are very sorry for the unfortunate incidents. We felt bad and would like to apologise on behalf of the association.
"We were in Rusape for a workshop and we have since received reports from all parties involved and appropriate disciplinary measures will be taken against the culprits. They are putting the game into disrepute.
"We will definitely condemn such facilities and send teams to inspect venues before each bubble. Those who fail to meet the set standards will not host the bubbles.
"We are also geared to create a conducive environment for the game to be watched by families in peace, therefore, the net is closing in on clubs that fail to control their supporters."