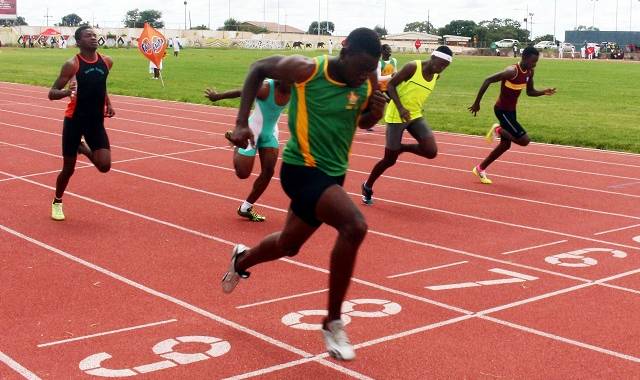 The ManicaPost
Freedom Mutanda
Correspondent
THERE was a time when Sakubva Stadium would be a hive of activity as all schools in Manicaland converged at the sporting cathedral for provincial and national finals in various sporting genres.
Those were the days before the National Association of Primary Heads (NAPH) and National Association of Secondary Heads (NASH) decentralised the hosting of provincial and national events to districts.
Many stars trace their roots to school sports, and the likes of Tendai Chimusasa, an elite long distance runner who hails from Manicaland, and Peter Ndlovu come to mind.
Given the right environment and mentorship, sport can transform lives.
But over the past two years, Covid-19 has made school games almost impossible.
For the past two years, the sporting guns in schools have stopped firing, and in their place is the deep silence of sports asphyxiation.
With the pandemic wreaking havoc across the world, learners with sporting talent have endured the last two years at school without being accorded a chance to showcase their talents.
Sadly without school games the nation cannot achieve its vision of being a global sporting bastion in the next 10 years.
School games have always been the garden where fledgling sporting talent could be plucked.
This has left sporting enthusiasts wondering how school games can be revived amid Covid-19.
Sports teachers had ululated after NASH had released its athletics calendar for 2022.
According to the calendar, district competitions were supposed to start in mid-February while national finals would resume in March.
Alas!
The dream seem to be dead again following the indefinite deferment of the opening of schools for non-exam classes as Covid-19 cases have been on the increase.
Whither school games!
The stop gap measure has left every school sport enthusiast dejected.
Some have suggested virtual training programmes for athletes as they point out that public health has to be taken care of first before authorities can allow sporting activities to resume in schools.
But sports guru, Pumulani Dube, who at one time was the NASH team manager for team Manicaland, is of the view that schools can start various sporting disciplines that can allow small groups of players to train under strict Covid-19 protocols.
"We have a host of boys and girls whose skills were honed by the school system over the years. There are a number of measures schools can implement. One of them is to form clubs which are manageable. However, the current national policy does not allow schools to do that," he said.
Dube believes that Manicaland sport was on an upward trajectory when the pandemic struck in 2020.
He says his athletes were nearing their peak and 2020 would have been the perfect springboard for them to join the national teams and prepare for international tournaments.
"Makanaka Charamba was primed to win both the 100 and 200 metres events at the aborted national finals while Vimbai Maisvoreva would have won at least five gold medals for Team Manicaland," he said.
Dube's sentiments were echoed by a school head who refused to be named citing protocol.
"Sports teachers can have their training activities in small groups. For example, not everyone is an athlete or handball player. An athletics coach can take 10 athletes for their drills. The same can be done by ball game coaches," he said.
A former hurdler, Charles Sibiya, said in athletics Covid-19 protocols can be followed without endangering the athletes.
He said considering that both NASH and NAPH rules stipulate that athletes must have three track and two field events, a school can therefore have only 10 athletes for all the medals on offer per each age group.
Acting Provincial Education Director (PED), Mr Richard Gabaza said the Government position remains unchanged as schools remain closed for non-examination classes.
"For now, school games remain on the sidelines. However, if the pandemic subsides, all sporting genres will resume," said Mr Gabaza.