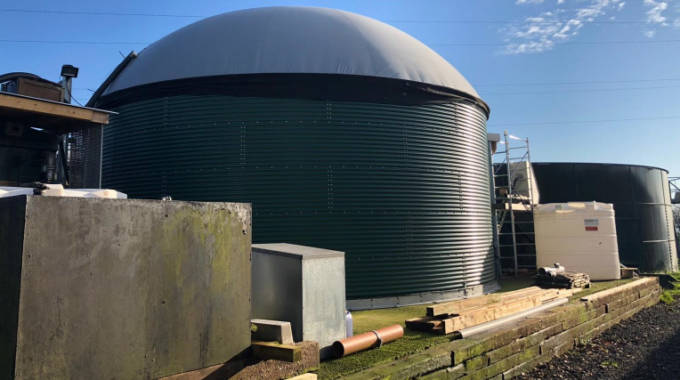 The ManicaPost
Luthando Mapepa
Chipinge Correspondent
CHIPINGE Town Council, in partnership with the United Nations Development Programme (UNDP), has embarked on a biogas digester project to produce biogas using bio-degraded waste from the market place for the local business and residents' energy needs.
The bio-digester is now 95 percent complete and is expected to be commissioned in the near future.
The development dovetails with Government's calls on institutions to be innovative and come up with solutions to address the nation's energy challenges.
Once completed, the bio-digester will produce methane gas that will be used by nearby restaurants and homes for cooking.
Also working in partnership with UNDP, the local authority is building a modern and environmentally friendly green market.
Biogas is safe to use and cannot explode when exposed to flames.
Chipinge Town Council chairperson, Councillor Lovemore Mkwapati said the project seeks to generate electricity and methane gas for people who will be using the green market while excess product will be channelled to the open market.
"The biogas system is almost complete and once functioning, it will not only benefit those at the market place, but residents as well.
"The project will produce biogas using waste thrown away by vendors at the market.
"It will produce methane gas that will be used in restaurants and kitchens to cook.The energy produced will also be used to light the state-of-the-art market we are building in partnership with UNDP.
"The development comes at a time when Government is calling for green solutions. The council and its partners are making headway and are excited to be leading the way."
The council is in the process of creating a database of occupants of the green market so that they move in as soon as work is complete.
Recently, the Parliamentary Portfolio Committee on waste management visited Chipinge and urged the local authority to put plans in place to deal with waste management generated in high traffic areas.