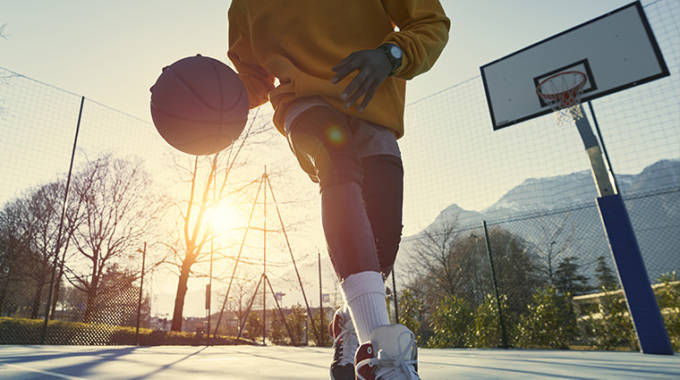 The ManicaPost
Ray Bande
Senior Reporter
AUTHORITIES in the game of basketball in Manicaland are geared to make the most out of the power of sport to fight against social ills such as gender based violence and drug abuse among youths through potentially exciting tournaments.
First, it will be the Basketball against GBV event tomorrow at Mutare Boys' High courts. Mercenaries, Saints, Knights, AU, Chikflo, Foxnets, Sophists, Villa Stars and Tsvingwe make up the list of men's teams that will take part in the Basketball against GBV contest, while Diamond Mavericks, Africa University, Swisher and Mutare Girls' High will be female clubs quartet to partake in the competition.
Mutare basketball giants, Mercenaries are organising the event in conjunction with their local regulatory body — the Manicaland Basketball Association (MBA).
In an interview, spokesperson of the initiative, Innocent Sithole, said: "We will be hosting a tournament under the theme Basketball against GBV. We have noticed that there is need to spread awareness of gender based violence.
"It has been an issue that has caused a lot of suffering in families. We have witnessed an increase in suicide cases where people decide to end their lives after failing to cope with abuse. As sportspersons, we thought we have a role to play to reduce this vice, both in communities and among ourselves."
The veteran basketball player said partners are expressing interest in the initiative.
"We decided to look for partners, targeting most organisations that have a bias towards this theme. We are still in the process of linking up with as many organisations that we can in that regard.
"The idea is to create a platform where these organisation can engage the players and administrators and advise on ways to handle such issues at the family level.
"We need to educate people on the effects that gender based violence has to individual members of the family as well as impart ways or curtailing it," he said.
Initiatives to use the power of sport in reducing or ending some social vices such as racism and drug abuse among others societal ills are common all over the world.
The Basketball Against Drugs tournament is pencilled for January 3 at Dangamvura Community courts.
MBA spokesperson, Tererai 'Coach OT' Matibini, said: "The competition is set to become Manicalands' biggest basketball tournament. There is need to help ghetto youths to stay away from drugs as they are destroying their future.
"The tournament is aimed at giving awareness to youths and drug addicts. During the tournament, survivors, psychologist, police, school heads, sports stars and retired sports players are invited to come and share their knowledge in between games to help addicts and survivors.
"There is need for teamwork to fight drugs through working with various stakeholders like parents, schools, churches, sports clubs, police and even local authorities."