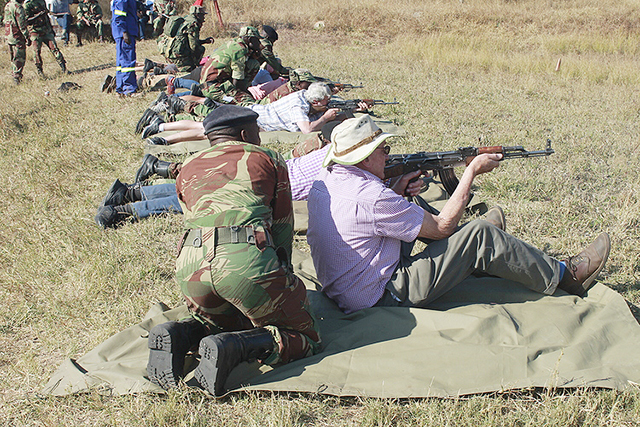 The ManicaPost
Captain Moreblessings Mugumbate—
Gimboki Gallery range was abuzz with activity last Saturday as the Manicaland Chapter for the Commander Zimbabwe Defence Forces (ZDF)'s Executive Interaction Initiative(EII)held its first family fun shoot for this year.
The event is aimed at encouraging interaction between ZDF members, business community and the general public while at the same time fundraising for the Defence Forces' charities.
Firers drawn from various business entities,the Army and the general public in and around Mutare converged at the 600m Gallery Range that saw them partaking in events which included pistol firing, AK 47 riffle firing and falling plates knock outs competitions. First up was a mandatory safety briefing followed by the usual shoot itself.
Addressing firers at the Range,Colonel Mathias Chigombe who was standing in for the Chapter's Patron, Brigadier General Joe Muzvidziwa explained the notion behind the initiative.
"The Commander ZDF EII is an ingenuity to bring together Generals and Senior ZDF officers, business leaders in the cooperate world and the general public, offering an opportunity to interact and network in a conducive environment. The interaction helps bridge the gap between the Defence forces and the corporate world," he said.