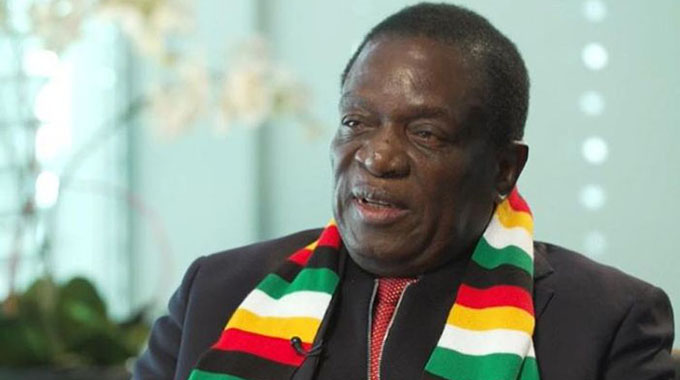 The ManicaPost
Samuel Kadungure, recently in KASANE, Botswana
ZIMBABWE is stuck with ivory worth more than USD$300 million and has joined forces with other affected African countries to push for a sustainable ivory trade regime that allows them to cull their elephants at the Convention on International Trade in Endangered Species of Fauna and Flora (CITES) Conference of the Parties (CoP18) set for Colombo, Sri Lanka, later this month.
The ban on ivory despite Appendix II of their elephants took centre stage at the just ended Kasane Elephant Summit 2019 that was attended by President Mnangagwa, President Dr Mokgweetsi Masisi (Botswana), President Edgar Lungu (Zambia) and President Hage Geingob (Namibia) attended the summit while Angola was represented by its tourism minister.
Zimbabwe, Botswana, Angola, Zambia and Namibia are members of the Kavango-Zambezi Transfrontier Conservation Area (KAZA-TFCA) bloc that boosts of arguably the biggest wildlife population, especially for elephants in Africa, but cannot cull or freely move them because of restrictions imposed under the CITES.
The bloc is rallying SADC and the African Union for a common position on the matter ahead of the CoP18 as the international community remains non-committal to trade despite the Appendix II listing of their elephants allowing commercial international trade, upon securing permits.
The KAZA-TFCA bloc argues that the ban and other attached conditions are unfair and inhibiting it from unlocking full value of its natural resources.
The bloc wants the ban reviewed arguing that it has escalated the human-wildlife conflict, resulting in the death of humans and illegal hunting as communities are not accruing benefits from the elephants.
KAZA-TFCA range area boosts of 520 000 square kilometres, with an estimated 300 000 jumbos, of which 150 000 are in Botswana.
Zimbabwe has a carrying capacity of 50 000 jumbos.
President Mnangagwa said all affected nations must be united and fight for a sustainable ivory regime.
"As we approach CITES, let us therefore, resolutely affirm our collective position on sustainable elephant conservation management. Let us boldly speak with one voice, in the best interest of our communities. The 'one size fits all banning of everything under CITES, disregarding the good efforts and investments by our respective Governments is neither sustainable nor desirable," said President Mnangagwa.
Ivory experts say Zimbabwe is stuck with stockpiles worth over USD$300 million.
Dr Masisi also decried move to even tighten the screws at the forthcoming CITES convention, adding that security of existing ivory stockpiles was posing an unnecessary burden on the bloc.
"Legal international trade in live elephants and their products is increasingly prohibitive despite Apendix II listing of elephant permitting commercial trade. Moves are afoot to make it more difficult for hunting trophies to be imported into European Union and America.
"Differing philosophies on consumptive versus non-consumptive use of elephants and their products among elephant elephants range states has disrupted efforts by Southern Africa to develop a sustainable trade regime for ivory. Considerable stockpiles from natural mortalities and problem animal control have accumulated in repositories of the southern Africa range states. Security and management of these stockpiles is a severe burden on these nations," said Dr Masisi.
The summit ratified standardised approaches to stockpile management, which includes proper reporting of seizures and data management of natural mortality, PAC and illegal ivory, incentives for efficient and effective institutional and legal frameworks and dis-incentives for ivory laundering.
The bloc agreed to should tighten safeguards and regulatory framework controlling the domestic market and engaging the AU to address divergent position on ivory, engagement of transit and destination countries for illegal ivory at bilateral and multinational level to reduce demand for illegal ivory.
KAZA-TFCA countries have adopted a scientific wildlife management system in national parks in order to harvest or move wildlife without hindrance.
They feel scientific management of wildlife will minimise human-wildlife conflict as communities will start benefiting.
"We note with concern debate and criticism on elephant population. KAZA-TFCA is a conservation and development partnership of the five governments and the key objective is to join fragmented wildlife heritage into interconnected areas and wildlife corridors with free movement of wildlife.
"It's imperative that any programme that promotes conservation must sustain livelihoods of rural communities.
"We therefore call upon critics on elephant management to stop and allow Botswana and KAZA-TFCA in general to implement policies and programmes on elephant management in a systematic management to improve species management and community livelihoods.
"We further call upon the critics to provide support to sound elephant management practices in particular problems such as human wildlife conflict," said Dr Masisi.