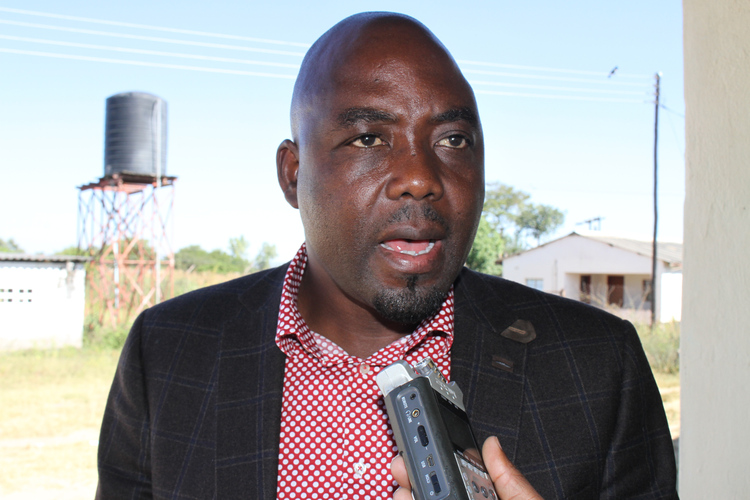 The ManicaPost
Liberty Dube Post Correspondent
Zanu-PF parliamentary candidate for Mutare South Cde Jeffrey Ngome has hit the ground running by beginning to address a myriad of challenges confronting the constituency.
His priorities include rehabilitation of dilapidated health facilities and poor roads.
Cde Ngome shrugged off challenge from the constituency's incumbent legislator Cde Nyasha Chikwinya, ex-legislator Cde Freddy Kanzama and Cde Godfrey Chikosi in Zanu-PF primary elections held a fortnight ago. He has promised to embrace and work with all party cadres in the constituency and address challenges facing the constituency.
Cde Ngome said this when he was addressing supporters from the party's 14 districts at Chief's Hall in Mutare South on Wednesday.
"I am lucky because the party (Zanu PF) structures in the constituency are organised. I am here to thank everyone who voted for me in the primary elections and remind every Zanu-PF member that we still have a long way to go. I am here with you so that we map the way forward and device ways on how we can best develop our constituency and outwit all opposition parties on the election day. We should work together and our focus should be on development. I urge villagers to appraise me on challenges they face so that we address them, and win resoundingly in the general elections," he said.
He added: "We are concentrating on the rehabilitation of Rowa Clinic, roads and other key infrastructure which are in dire need of facelift." Villagers and those who lost in the primary elections have pledged to work with Cde Ngome and winning Zanu-PF aspiring councillors.
"We are fully behind Cde Ngome. We are convinced he is the rightful candidate to represent the party in the constituency. He is such a hard worker. We should not bow down to pressure or concentrate on detractors. I am happy that we have emerged from this election more united. I was defeated, but I harbour no grudges. Together we shall conquer," said Cde Aaron Zimunya, who lost the local government Ward 20 contest.