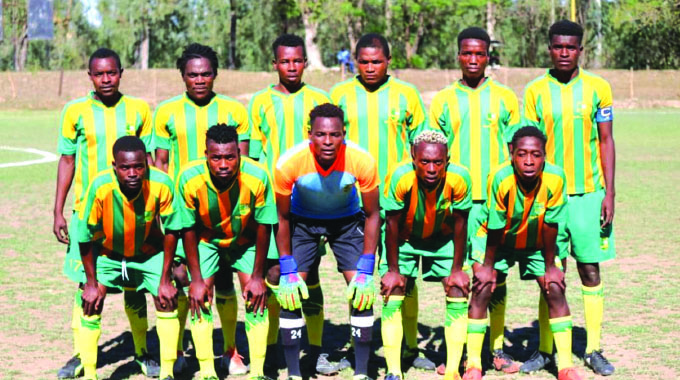 The ManicaPost
Ray Bande Senior Reporter
WHILE other top-flight clubs are brooding over the probable season timelines, Castle Lager Premiership newbies, Tenax FC's leadership is having sleepless nights over lack of sponsorship, which might culminate into a disastrous PSL debut season.
Tenax are facing a bleak season given the exorbitant costs of transport, accommodation, match officials' fees and a host of other expenses Premiership clubs grapple with during the season marathon.
When the season starts, Tenax FC might have to hire private transport to ferry their team to and from match venues, something the club can hardly sustain given their financial position. Tenax FC struggled to raise affiliation and player registration fees, only managing to pay up after the deadline.
Operational costs now seem to be the next big challenge for the Mutare-based correctional services outfit.
Their chairman, Stefani Masina, admitted that they are working round the clock to lure sponsors.  "We are doing all we can, we are exploring all avenues in our pursuit for sponsorship. Yes, some are chipping in, but we still need more sponsorship.
"We are yet to secure a team bus and we are looking for sponsorship to cover that area," he said. Masina revealed that they remain hopeful that their new acquisitions, who failed to meet the registration deadline due to logistical challenges, will be given a chance to register after the Covid-19 lockdown. "We have registered 25 players, including five juniors. We failed to register Panashe Mutasa, Prince Kashiri, Tatenda Kuretu and Ishmael Nyanhi before the deadline.
"We are likely to take advantage of the window period and of course the possibility of PSL increasing the number of players for the respective clubs given the tight fixtures that are expected when the season finally gets underway," Masina said.
However, it is not all doom and gloom for Tenax FC. As the Covid-19 pandemic wrecks havoc in the sporting industry, Tenax FC is one of the few clubs that is still paying full salaries to its players.
"Most of our players are prison officers so we do not have any challenges on that area. They get their normal salaries, just like every other civil servant," he said.
The club has managed to attract a number of partners who has chipped in with various forms of assistance, even though there is still glaring need for much more.
"We have had a few sponsors coming in to assist the club. Unfortunately, we are not yet at liberty to reveal their identity," said Masina.