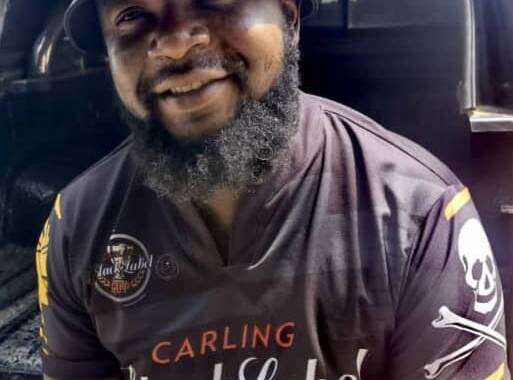 The ManicaPost
Ray Bande
Senior Reporter
MUTARE Pool League (MPL) defending champions Rozvie Empire eased to the top of the latest log standings after Match Day 10 and their financier Edmore Gopo thinks only a miracle will see them surrender pole position.
MPL debutants Shoverland had somehow personalised the MPL top spot after spending weeks on the summit of the table.
However, experience seems to be now prevailing over determination as the league defending champions frog-jumped to the helm, thanks to Rozvie 17-7 hammering of Chikanga, coupled with Shoverland's 11-13 defeat at the hands of troublesome Neighbourhood a fortnight ago.
Rozvie Empire went on to cement their stay on the summit of the table with an emphatic 17-7 triumph over Zhak Shiraq on Africa Day before the log leaders edged Beer Garden 13-11 in a tightly contested top of the table encounter.
Gopo said if Rozvie Empire had it their way, the MPL authorities would just hand over the championship silverware.
"It is a done deal. This I can say confidently. It will take a miracle for any team in this league to dislodge us from the top. We are there to stay until the end of the season. All the clubs know and understand that.
"If we had it our way, they could just give us the championship trophy because the difference is the same. We are still going to receive it come the end of the season," said Gopo.
Even though Villa Spot also have the same number of points with Rozvie Empire, the Dangamvura-based outfit are currently in second position because of an inferior score difference.
Shoverland, who have played 13 matches, one ahead of most clubs in the league that have played 12 matches so far in the season, are now in third position with 34 points, just two points adrift the leading pair of Rozvie Empire and Villa Spot.
On the other end of the table, struggling clubs Buffalo and Mutare City have collected maximum points once since the start of the season.
Africa Day Results:
Golden Peacock 10-14 Boss Kedha; Beloepass 6-18 Soul City; Tagaz 6-18 Sniper; Mandisa 14-10 Mahoya; Beer Garden 14-10 Giants; Mutare City 11-14 Winsor; Zhak Shirak 1-17 Rozvie Empire; Galaxy 17-7 Buffalo; Chikanga 13-11 Acid; T-One 13-11 Fantasy; Old Mutual 6-18 Shoverland; Villa Spot 15-6 Neighbourhood.
Sunday Results:
Soul City 17-7 Golden Peacock; Snipers 13-11 Boss Kedha; Mahoya 11-13 Beloepass; Giants 14-10 Tagaz; Winsor 11-13 Mandisa; Rozvie Empire 13-11 Beer Garden; Buffalo 13-11 Mutare City; Acid 14-10 Zhak Shiraq; Fantasy 14-10 Galaxy; Shoverland 19-5 Chikanga; Neighbourhood 16-8 T-One; Villa Spot 18-6 Old Mutual.
Sunday Fixtures:
Golden Peacock v Snipers; Soul City v Mahoya; Beloepass v Winsor; Tagaz v Rozvie Empire; Mandisa v Buffalo; Beer Garden v Acid; Mutare City v Fantasy; Zhak Shiraq v Shoverland; Galaxy v Neighbourhood; Chikanga v Villa Spot; T-One v Old Mutual.