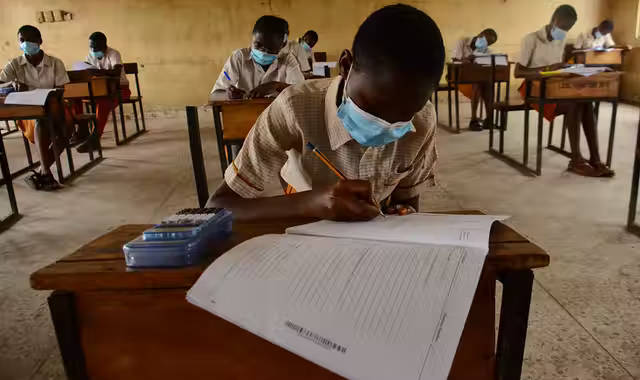 The ManicaPost
Samuel Kadungure
Senior Reporter
PARENTS heaved a huge sigh of relief following the extension of the registration window for candidates sitting for the November 2022 examinations.
The Zimbabwe Schools Examination Council (ZIMSEC) had set the registration for Grade Seven, Ordinary and Advanced Level between July 22 and 29, but extended a mop-up exercise following concerns over the short registration window.
Interestingly, schools also failed to register candidates on the final day after the ZIMSEC system stopped accepting new entries.
However, there is no reason to panic for the affected candidates as the system was up this week, thereby allowing the smooth sailing of the registration exercise in all schools.
ZIMSEC finance director, Ms Zipora Muzenda said the mop-up payment and registration period runs from August 1 to 5, and an exchange rate of $488:1 US$ will be applied, while payments in hard currency will be accepted.
"ZIMSEC continues to accept examination fees in the currency paid by the parent or guardian, (and) centres must therefore transit examination fees in the currency which parents or guardians pay. The closing date for payments by centres and submission of proof of payment accompanied by entries for the mop-up period is August 12, 2022," said Ms Muzenda.
National Association of Secondary Heads (NASH) president, Mr Arthur Maphosa said candidates who had failed to register are taking advantage of this window to do so.
Mr Maphosa said all 'O' and 'A' Level centres were open and registering candidates.
"We had a number of candidates who had been left out and are now taking advantage of the window extended by ZIMSEC. Our schools are busy registering those candidates and we have not received any adverse reports in as far as the registration process is concerned.
"The registration process is smooth sailing and we are satisfied that no candidate who will be sitting for the November 2022 Ordinary and Advanced Level exams will be left out. We have not received any reports of candidates being turned away," said Mr Maphosa.
Mrs Emilda Gwese of Vengere, Rusape, whose daughter will be sitting for the exam commended ZIMSEC for the extension.
"I believe it will benefit the economically disadvantaged learners who need the extra time to raise money to register.
''The extension will give parents a peace of mind, as the extra days could be crucial to the future of learners from poor families. We would have liked the window to be extended by a month, but a week is a good compromise.
"My daughter had been affected and I am thankful for ZIMSEC's consideration. She can continue to prepare for the exams. I will be registering her nine subjects tomorrow (Thursday), and I hope most parents are okay with the extension," said Mrs Gwese.
However, the Zimbabwe School Development Association/Committees (ZSDA/C) president, Mr Claudio Mutasa said the extension might still be inadequate.
"The trend for the extension of these deadlines has been for a month and this one might not benefit all those affected given the economic situation obtaining in the country.
"A week won't be good enough, it would have been a good thing if they had extended it for a month so that the impact would be felt by everyone," said Mr Mutasa.
Meanwhile, Government has been applauded for making great strides in making sure that education is accessible to all children by slashing this year's exams fees by 55 percent.
Government will also foot 100 percent exam costs for all learners under the Basic Education Assistance Module (BEAM) programme, as part of practical measures to ensure that children have access to State funded basic education.
Government and candidates will share the costs – with the State carrying 55 percent of the burden.
Grade Seven candidates will pay $4 388 for their six subjects, while Government pays $5 362, to give a total of $9 700.
Ordinary and Advanced Level candidates will pay $1 620 and $3240 per subject respectively, with Government taking care of the remaining 55 percent.
However, Government's contribution is limited to seven subjects for candidates at public schools, with those wishing to register more having to pay a full fee for the extra subjects, just like candidates at private schools.