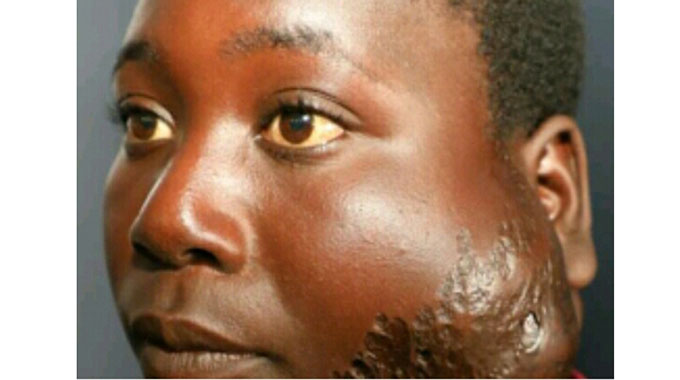 The ManicaPost
Wimbainashe Zhakata Weekender Correspondent
SIXTEEN-YEAR-OLD Precious Marumure of Dema village under chief Marange is appealing for help to undergo surgery to remove a face tumour at Mutare Provincial Hospital.
The girl has a tumour on the left side of her face, which is understood to have manifested as a small pimple since the day she was born and it has been growing ever since.
In an interview, the girl's father, Daveson Marumure said the tumour started as a pimple which had pus inside and they have been visiting several churches to look for assistance but it did not work.
"It all started when she was a few weeks old as a small pimple filled with pus but one day the pimple closed up and it started growing big as she was growing older.
"I am appealing to well wishers to help me to raise at least RTGS $1 500. I am not working at the moment.
"We recently, went to Mutare Provincial Hospital where they told us to bring $1 500, which is just too much for me. I am appealing to well wishers to assist me.
"They can contact me on these numbers 0773920561 or 0714542221. You can also reach pastor Mununuri at these numbers 0771623931 or 0773043011," said Mr Marumure.
He added that the girl behaved normally, as she eats and plays like any other child and she did not feel any pain but the tumour continues to grow.
He also said that Precious was isolated at school as other learners did not want to associate with her because of her condition.
A pastor with Sangano reVapostori Church Wilson Mununuri where Precious's family worships said the church had donated about RTGS $300 towards helping the girl.