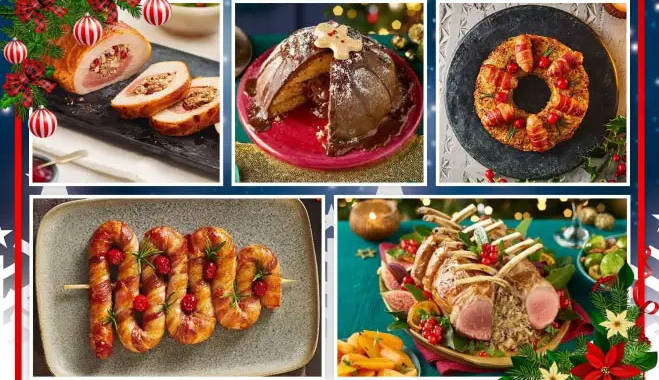 The ManicaPost
As we approach Christmas, a lot of people are spending more time in the kitchen as the festive season is largely considered family time.
These quick and clever kitchen hacks will change how you cook for the better.
Keep cookies soft
To keep cookies and other baked goods soft after baking, add a slice of store-bought white bread to an airtight container.
Your cakes, cookies and muffins will keep their day-one softness.
Friends and family will think they're fresh!
Freeze a soup starter
Want garden-fresh flavour year round?
Freeze farmers market vegetables in re-sealable bags during peak season.
Vegetables will last 8 to 12 months so you can enjoy the tastes of summer when gloomy, cold weather hits.
Use your oven as a proofing drawer
Sometimes the kitchen is just too cold to get a good proof on homemade bread.
If that is the case, pop the dough in the oven—do not turn it on.
Instead, place a pan of simmering water below your dough and shut the door.
The warmth and humidity from the hot water will help you get the lift you need.
Freeze single-serving sauces
Become an upcycling master!
Egg cartons are ideal for freezing small portions of homemade sauce. (Especially when you need to use your ice trays for, well, ice).
Cover and freeze leftover sauce and transfer cubes to a re-sealable freezer bag. To use, thaw cubes in your fridge for two hours.
Soften butter
Do not you hate it when you forget to take butter out of the fridge to make your favourite recipe?
If you forget to bring that butter up to room temp in advance, it's okay.
You can soften butter quickly.
The easiest way is to cut butter into cubes and let it sit on the counter for about 20 minutes.
The smaller pieces will soften up faster than a whole stick.
Prevent bowls from slipping
Need an extra hand?
Professional chefs will tell you that a damp dish towel under your mixing bowl will keep it from slipping and sliding on your counter as you mix.
This tip works well with a cutting board too.
Chill wine super-fast
Fact: No one likes lukewarm bubbly.
Find a tall pitcher about the height of your wine bottle and get cooling.
Immerse the bottle in ice water with a small handful of salt and turn every few minutes or so.
Your booze will chill in 20 minutes or less!
Get eggs to room temp fast
When baking, it's important to use room temperature ingredients (unless otherwise specified).
If you forget to take your eggs out of the fridge in time, do not worry.
Just place them in a bowl of warm water for a few minutes. − Tasteofhome