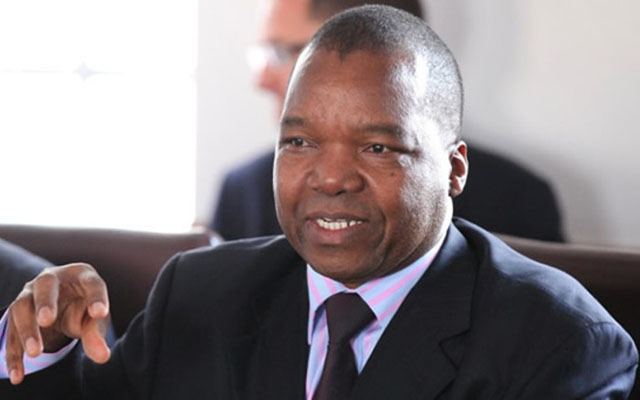 The ManicaPost
Tendai Gukutikwa
Post Reporter
Digital gold tokens are on high demand as Zimbabweans acquire them as a store of value, Governor of the Reserve Bank of Zimbabwe, Dr John Mangudya has said.
Speaking while giving a public lecture at Manicaland State University of Applied Sciences last week on Friday, Dr Mangudya said over 200 kilogrammes of gold-backed digital tokens had been purchased countrywide by last Thursday.
The public lecture ran under the theme 'Stimulating Sustainable Economic Development Towards An Upper-Middle Income Economy By 2030'.
Said Dr Mangudya: "As of last Thursday, ZWL22 billion had been used to purchase the digital gold tokens. We are trying to stabilise the exchange rate and by extension, we are trying to stabilise prices in this country.
"Developed countries keep plenty of their money in gold and so we are trying to do that to stabilise our economy," he said.
Dr Mangudya said an increased issuance of gold-backed digital tokens can address the high demand for foreign currency as a store of value.
A store of value is any asset, commodity or currency that can be saved, retrieved and exchanged in the future without deteriorating in value.
Dr Mangudya said the digital gold tokens will not depreciate but will remain a reliable source of wealth for those who invest in them.
"In fact, these digital gold tokens will increase value while cash depreciates. The current month-on-month price and exchange rate volatility reflects the heightened demand for foreign currency for store of value purposes.
"As a result, we have seen some glitches in the economy, which include heightened inflation as well as parallel market rates going up every hour. To manage this, Government introduced the gold backed digital economy which is accessible to anyone and very cheap," he said.
"The framework of gold backed digital tokens is inclusive.
" The lowest token that can be purchased costs seven cents. This means even a student or an elderly woman in the rural areas can also afford to buy.
"To acquire them, one just has to go and make a request at their bank. The bank will send the application to the RBZ and on the following Thursday, we disburse the digital tokens. It is a very easy process," he said.
Dr Mangudya said going forward, those who acquire digital gold coins will have an automatic additional bank account for the digital tokens, adding that they will be used to purchase in shops.
The RBZ Governor went on to speak about the challenges that come with a multi-currency system.
"A multi-currency system like the one we are using in Zimbabwe has its own challenges, like people choosing foreign currency over the local currency. This undermines and devalues the local currency despite the fact that using our own currency is more sustainable," he said.
"Permanently addressing exchange rate volatility is critical to achieving National Delopment Strategy (NDS1), hence Government's efforts to stabilise the exchange rate and prices," said Dr Mangudya.
He said the exchange rate is expected to stabilise in the near future due to the current measures being implemented by Government, adding that the country's economic fundamentals are adequate to support price and exchange rate stability.
Speaking during the same public lecture, Information, Publicity and Broadcasting Services Minister, Senator Monica Mutsvangwa challenged the local media to report positively on Government's efforts in stabilising the economy.
She presented a lecture themed 'Information: An Anchor Pillar for Socio-Economic Development'.