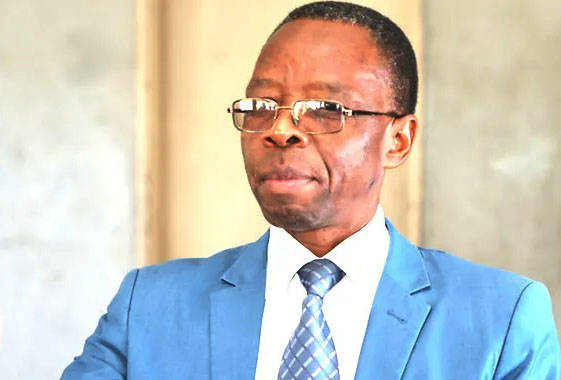 The ManicaPost
Samuel Kadungure
Senior Reporter
Government has stepped up efforts to tackle the province's food deficit as about 175 000 households are in urgent need of food aid following last season's erratic rainfall.
As the province enters the hunger peak period stretching from October to March 2023, Government is moving at a fast pace to avail grain to hard hit districts like Buhera, Nyanga, Mutare, Chipinge, Makoni, Mutasa and Chimanimani.
This follows a poor agricultural season in which a mid-season dry spell ruined crops.
Secretary for Manicaland Provincial Affairs and Devolution, Mr Edgars Seenza said the provincial drought relief committee is spearheading various interventions.
Mr Seenza said the recently released Zimbabwe Vulnerability Assessment Committee (ZimVAC) Rural 2022 Livelihoods Assessment Report is being used to inform and guide policies and programmes in responding to the prevailing food and nutrition insecurity in the province.
The report noted that maize production fell by 43 percent in Manicaland due to the dry spell.
"The provincial drought relief committee met last week to deliberate on the food insecurity situation in Manicaland. It has visited the districts to sensitise stakeholders on the drought relief programme.
"Government remain committed to ensure that every citizen is free from hunger and malnutrition, and is leading the implementation of various interventions to ensure that no one starves," he said.
Buhera, which has 64 085 households and a population of 271 920, is the hardest hit as 66 percent of its households (42 741) are vulnerable.
Nyanga, with a population size of 146 282 (39 368 households), has the second highest vulnerability rating at 43 percent (17 012 vulnerable households).
Mutare, with a population size of 306 760 (70 562 households), has 29 279 households that are vulnerable.
Makoni, which has a population size of 288 444 (73 087 households) has 30 percent (22 207 households) that are vulnerable; followed by Chipinge, which has a population of 375 279 (84 045 households), of which 28 687 households (34 percent) are vulnerable.
Chimanimani, which has a population size of 135 620 (38 155 households), has a vulnerability of 24 percent (9 591).
Mutasa has the least vulnerability at 20 percent (10 337 households) from a population size of 197 810 (52 371 households).
The provincial social welfare development officer, Mr Anthony Marongwe said Government is making various interventions to cushion the vulnerable households from hunger.
"Government has embarked on a Food Deficit Mitigation Strategy (FDMS) in six districts – Chimanimani, Chipinge, Makoni, Mutare, Mutasa and Nyanga. The total number of beneficiaries from October to December will be 358 004 individuals, and this will increase to 481 232 between January 2023 and March 2023.
"Buhera, which is the hardest hit, is being supported by Government and the World Food Programme (WFP) which will be providing food assistance to 144 055 individuals between October and December, and the number of beneficiaries will increase to 179 155 from January 2023 to March," said Mr Marongwe.
He said selection of beneficiaries is starting in October, with the first distribution set for October 15.
"From October to December, 3.5 metric tonnes will be distributed; while 4.8 metric tonnes will be distributed between January and March 2023.
"The Grain Marketing Board (GMB) has already sourced the grain, and Government is currently supplying emergency food assistance to Buhera, Chipinge, Mutare and Nyanga," he said.
Mr Marongwe said so far, Government has assisted 25 000 beneficiaries in Manicaland – 80 000 in Buhera, 40 000 (Chipinge), 80 000 (Mutare), 20 000 (Mutasa) and 30 000 (Nyanga).
"Each beneficiary is getting 10kgs of grain per month, thus a household with four people will receive 40kgs. The grain is distributed monthly, and there will be six cycles of distribution," he said.
Mr Marongwe said to encourage transparency, villagers will participate in the identification of the most deserving households, adding that beneficiary registration will be done using management information systems.
"It is imperative that every household be represented because if they qualify to get into the programme, the biometric features of the household recipient or proxy will be required.
"Identity particulars of other household members should also be brought so that correct records are entered in system during registration. The purpose of this exercise is to come up with a master registry of beneficiaries to avoid double dipping as well as exclusion and inclusion errors," he said.
Beneficiaries being targeted are those with no or low harvests, households with malnourished children and households headed by people with disabilities, orphans, women, the elderly, children or chronically ill people.
Government has also removed restrictions on food importation by removing import duty on maize and wheat, cooking oil, among other basic commodities, to ensure affordability of essential foodstuffs.