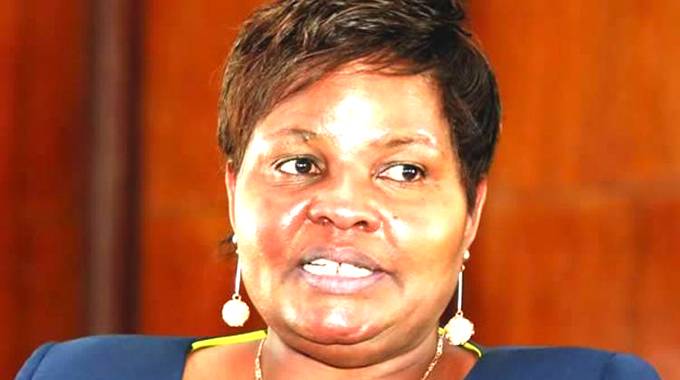 The ManicaPost
Takunda Maodza
GOVERNMENT yesterday officially handed over land demined by the Norwegian People's Aid (NPA) along Zimbabwe's border with Mozambique to the Minister of State for Manicaland Provincial Affairs Dr Ellen Gwaradzimba, paving way for its productive use by the community.
The land, handed over by Defence and War Veterans Affairs Minister Oppah Muchinguri-Kashiri, stretches from Leacon Hill to Sheba Forest on the outskirts Mutare.
Also handed over to Minister Gwaradzimba was an area stretching from Rusitu to Muzite Mission in Chimanimani demined by NPA.
The Zimbabwe/Mozambican border is infested with active landmines planted by the Ian Smith regime during the liberation war to stop Africans from joining the struggle.
The NPA demined the areas with funding from the US, Norwegian, and UK governments.
"It is indeed a great honour for me to preside over this important handover of demined land here in Imbeza, Mutare district to the local authority through the Minister of State for Manicaland Province. This handover comes barely a week after a similar event in Rushinga where Hazardous Area Life Support Organisation (HALO) Trust is working and I am happy with the significant progress being made by our cooperating partners in releasing this formerly mined land for productive use," said Minister Muchinguri Kashiri.
Government and its partners have given themselves the December 2025 deadline to demine all affected areas.
"The event is a culmination of joint efforts by the Ministry of Defence and the Norwegian People's Aid whose partnership in mine clearance dates back to 2012 when they signed a Memorandum of Understanding. Upon signing the MoU in 2012, the NPA was allocated three minefields namely Burma Valley, Leacon Hill to Sheba Forest and Rusitu to Muzite Mission," said Minister Muchinguri Kashiri.
In July 2015, the NPA completed the clearance of the 4km Burma Valley minefield and it was handed over to the Minister of State for Manicaland Province.
"The organisation then moved to the Leacon Hill to Sheba Forest and Rusitu to Muzite Mission minefields where it cleared a cumulative 28 km of frontage covering an area of 4 016 212 square metres, which I am handing over to the Minister of State for Manicaland Province today," said Minister Muchinguri.
Minister Muchinguri said the history of land mines in Zimbabwe is traceable to the liberation war.
"An estimated three million anti-personnel mines were laid in six distinct minefields with a cumulative distance of approximately 850km," she said.
Most of the minefields were marked and fenced by with time these were vandalized exposing humans to danger.
The land mines were laid mostly around the country's borders affecting human activity and land use.
A pull out by donors following the land reforms programme slowed the demining exercise.
"Between 2000 and 2012, no support came Zimbabwe's way as the donor community continued to shun Zimbabwe and by the time we reached our deadline of March 2009, we had only managed to complete the Victoria Falls to Mlibizi minefield, which our military deminers continued to work on and completed in 2006 after the Americans had left," said Minister Muchinguri.
Things changed in 2012 when Government signed a MoU NPA and HALO Trust.
"The two organizations immediately got down to business and have since released considerable portions of their respective minefields," said Minister Muchinguri Kashiri.
Land cleared of landmines by the NPA at Burma Valley is today thriving with agricultural activity.
Minister Muchinguri Kashiri challenged local authorities to spearhead the productive use of land cleared of landmines.
Zimbabwe inherited eight minefields from the Rhodesian regime. These are Musengezi-Mazowe, Mazowe-Rwenya, Crooks Corner-Mwenezi, Mwenezi-Sango Border Post, Rusitu-Musite Mission, Sheba Forest-Leacon Hill, Victoria Falls-Mlibizi and Mukumbura-Koch Mine
Commander Zimbabwe Defence Forces General Valerio Sibanda was among guests at the handover ceremony.