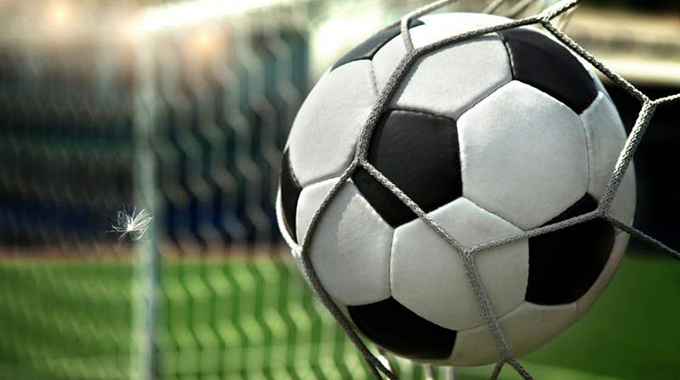 The ManicaPost
Moffat Mungazi's FOOTY FOOTNOTES
BELEAGURED Bulawayo side Highlanders, who are finding the going tough in the Castle Lager Premiership, are getting into trouble even off the pitch. Still winless in their opening seven matches and without a goal in their own backyard, an injudicious section of their fans in the Babourfields stands sometimes exploit an obtuse outlet to vent their frustrations.
While the team is clearly lacking class on the park, part of its home following displays a crass disposition to hooliganism. The disturbing incident during which crowd trouble forced a 20-minute stoppage during Highlanders' league game against Chicken Inn at Babourfields last Saturday after some fans threw missiles onto the pitch is deeply deplorable and cannot go unchallenged. Thankfully, the match was not eventually abandoned as it resumed following restoration of sanity. But such recurrences in violence incidence paint that pocket of fans responsible for fanning violence at this venue as spoiled brats. They can not always have it their way and continue acting with impunity.
If the Bosso fans in question have an axe to grind then it should be against their own team they must be protesting and confronting for such uninspiring displays and indifferent results. Also, not every decision by match officials is going to go their way and for them to turn violent would send wrong signals and set bad precedence.
And is it not ironical that Highlanders themselves in only the second fixture of the season benefited from a diabolical and dubious call which ruled out what looked like a genuine goal from CAPS United! To their credit the Green Machine have since then scored in each of their next five games and winning each in the process; while Bosso have continued to fire blanks in all but one match and without picking a single victory.   Some Dynamos fans, meanwhile, were also at fault of such misdemeanour when they were felled – again – in Bulawayo against – interestingly – Chicken Inn early in the season.
And this is not the first time that we here at Footy Footnotes have lend our voice to the growing choruses disapproving of violence at match venues. Regrettably, these vile elements continue to go unpunished as they smear the beautiful game with their uncouth behaviour.
Too bad.
So sad.
Hooliganism at stadiums gnaws soccer's soul. It taints its spirit.  But have we not been here before? What and how much are we doing to weed violence from football?  If the hefty fines imposed on guilty clubs are not deterrent enough then stadium bans should be enforced, have Babourfields barred from hosting home games for Highlanders and get them played elsewhere.
At a time our domestic game badly needs corporate partnerships, it will not be in the best interest of all stakeholders to scare sponsors away. As such, would Highlanders' association with Net*One – one of the benefactors bankrolling them – be compromised and endangered?
Give a dog a bad name and you will hang it, so goes the old adage, and hooligans are crucifying football.
Besides, the Fifa Club Licensing system's Infrastructure stipulation – one of five key areas included in the criteria – demands that clubs commit to the minimum standard and principle of ensuring that stadiums are safe and comfortable for fans, families as well as the media.
Match venues should not be turned into hard hat areas at the hands of crowd trouble and violence, it eruditely spells out.
If it is about football that you care let's share the cheer because we are made for the game, mad about the game!
For interaction send your views, comments and contributions through feedback on WhatsApp or sms to +263 736 036 593 or e-mail:[email protected] <mailto:[email protected]>