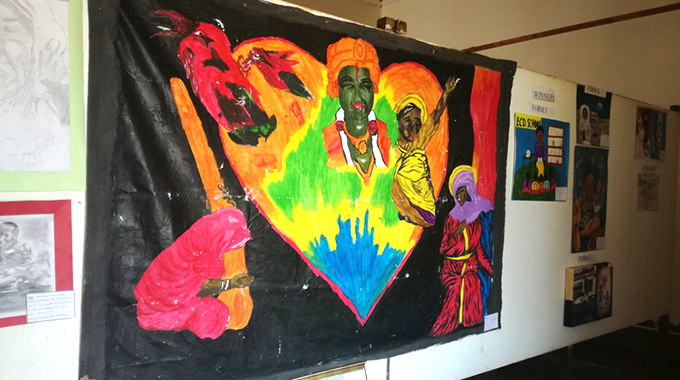 The ManicaPost
Samantha Zengeni Entertainment Correspondent
ORGANISERS of the "Nzwisa and Mini-Manicaland Show of Arts (MANISA) exhibition held on Tuesday at National Gallery of Zimbabwe Mutare offices which saw scores of young visual artists from schools across Mutare showcasing their talents have described the event as a successful.
The exhibition themed: "Feminine Touch" was meant to celebrate the girl child while cherishing expansive disciplines that women use to express themselves had beautiful and striking drawings and paintings.
Mutare National Art Gallery Regional director, Elizabeth Muusha, said the exhibition was meant for adults and young artists thus renaming it into Mini Manisa.
"Mini Manisa was a platform for young people below 20. The works are inspired by motherly love as well as challenges faced by the girl child in day-to-day life. The pupils got the chance to convey their messages through their immaculate skills in images and drawings.
The "Feminine Touch" is a group exhibition that celebrates and reflects women's feelings through drawings and paintings," she said.
She added: "Since 1980s female artists have transformed figurative painting. Their portraits address contemporary social problems and issues concerning gender, religion, racism and sexuality, and respond to art, historical traditions like the erotic depiction of women, and the children tend to have proven to us through their art how important women are."
Plan International Organisation official, Ennie Guild said: "It does not mean boys are not important, it's just that there had been a gap between the two. Boys had many privileges than girls, so we are trying to close that gap remembering the feminine touch so that we promote gender equality."
The organisation handed over some school fees vouchers to the winners.