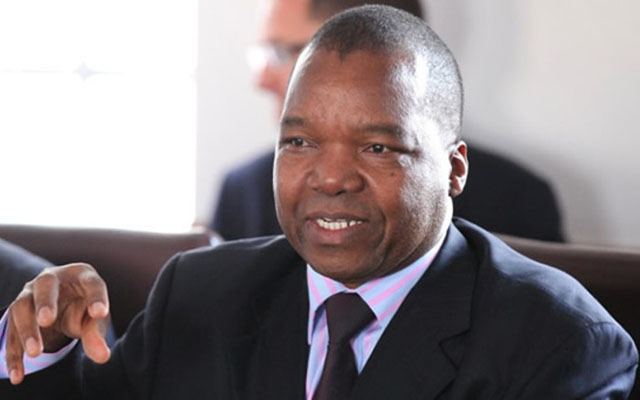 The ManicaPost
Kudzanai Gerede Business Correspondent
Government excessive borrowing on the local banking sector is weakening the overall financial services market, with continued issuance of Treasury Bonds and overdrafts at the Central Bank escalating the creation of virtual money in the form of Real Time Gross Settlement (RTGS) transactions, latest figures show.
There is a substantial increase in money supply resulting from an increase in RTGS money from $ 954 million as at December 2016 to $ 1,7 billion as a result of increased Government financing through overdraft at the Central Bank and TBs which increased from $ 3,2 billion in 2016 to $ 5,2 billion in 2017.
Presenting the 2018 Monetary Policy Statement in Harare this Wednesday, Reserve Bank of Zimbabwe Governor, Dr John Mangudya revealed that Bank lending grew by 44,31 percent from $ 7,554 billion in 2016 to $ 10,637 billion in 2017 but more worryingly was the growth in lending to Government which rose 70,45 percent during the year to $ 6,271 billion.
In contrast, lending to private sector marginally rose by 6,97 percent to $ 3,705 billion. The country is experiencing acute capital shortages to set productive sectors in motion owing to minimum credit access for local firms.
"There is however an increase in overall Banking sector lending but there is too much going into Government operations as compared to boosting production in the private sector. Net credit rose 70,45 percent to $ 6.271.02 million while credit to private sector rose by $ 6,97 percent to $ 3, 705.5 million," said Dr Mangudya.
Economic analyst, Percy Gwanyanya in an interview told Post Business that the current scenario on the lending market is negative and more notably an indicator of a generally underperforming economic activity where risks are high for lending.
"Private sector lending is lagging behind because of excessive lending to Government. We notice that Government lending is settled in the form of guarantees and Treasury Bills which most local banks prefer. In other words local banks are de-risking the possibilities of repayment of loan because TBs are more guaranteed of being honored as compared to lending to private companies that are struggling in this low active economy.
"TBs that are due for year 2020 for instance carry a rate of 11 to 12 percent and this is proving more attractive that lending private sector," he added.
However the Central Bank Chief reassured that the banking sector is stable with total assets having reached $ 11,25 billion as at December 2017 from $ 8,73 billion recorded the previous year. Locals banks returned to profitability with Net profit for the sector having risen from $ 181,06 million in 2016 to $ 241,94 million as of December 2017.
Total Bank deposits grew to $ 8,48 billion from $ 6,51 billion the previous year thanks to a host of initiatives the bank has been taking to improve financial inclusion through plastic and mobile money usage.
Financial inclusion initiatives have yielded positive results in mitigating the liquidity challenges within the economy with overall broad money growing 47,97 percent from $ 5.420.01 million in November 2016 to $ 8.020.03 million in November 2017.
"Since the country adopted plastic money usage we have seen an increase in consumer spending as this has given relief to demand for cash," Zimbabwe Retailers Association president Denford Mutashu said.
However Central bank is seized with increasing foreign currency inflows through mapping incentives that draw international and diaspora remittances and foreign direct investment to boost local banks nostro accounts. The $ 400 million nostro stabilisation facility is expected to help the country settle international payments for key commodities such as fuel, electricity, medicine and raw materials for production.