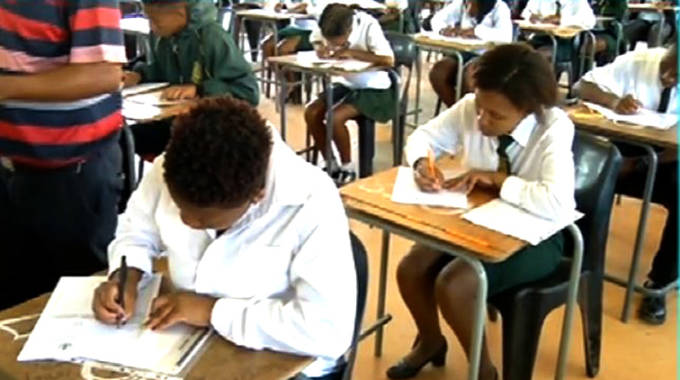 The ManicaPost
Samuel Kadungure
Senior Reporter
GOVERNMENT has been applauded for making great strides in ensuring that education is accessible to every child by slashing this year's examination fees by 55 percent.
Stakeholders who spoke to The Manica Post this week said Government will also foot 100 percent exam costs for all learners under the Basic Education Assistance Module (BEAM) programme as part of practical measures to ensure that children have access to State-funded basic education.
Figures released by the Ministry of Primary and Secondary Education last week showed that Government and candidates will share the examination costs – with the State carrying 55 percent of the burden.
With an examination fee of $9 700, Grade Seven candidates will pay $4 388 for the six subjects, while Government will pay $5 362.
Ordinary and Advanced Level candidates will pay $1 620 and $3 240 per subject respectively, with Government taking care of the remaining 55 percent.
However, Government's contribution will be limited to seven subjects for candidates at public schools.
Those intending to register for more than seven subjects will have to pay the full fees for the extra subject, just like candidates at private schools.
National Association of Secondary Heads (NASH) president, Mr Arthur Maphosa said no student will be left behind due to Government's intervention.
"Government is pouring in a lot of money for the 2022 exams and the BEAM programme. No student will be left behind. All learners whose parents cannot afford the subsidised exam fees will still be covered under BEAM.
"If you check around Manicaland, you will notice that a lot of schools have huge numbers of learners under BEAM, with the students' school fees and exam fees taken care of.
"In such cases you will find that Government is funding the whole education and examination process. Every student who need to register for the examinations will be able to do so. lf there are any with financial challenges, students should approach their school authorities so that they are accommodated under BEAM.
"I foresee a huge number of candidates registering for this year's exams due to the support coming from Government," said Mr Maphosa.
Women Association of Survivors (WAS) director, Ms Kuda Kunze applauded Government's intervention and said exam fees and related education costs create formidable barriers to the girl child's right to education.
Ms Kunze, whose organisation rescues and educates abused girls, challenged development partners to offer support to the Government to ensure that the education system is prepared to meet increased demand.
She said the girl child must get a fair opportunity to acquire good quality education.
"Examination fees and related costs tend to have a disproportionate impact on girls as many parents value girls' education less and are, therefore, less willing to pay for it.
"We applaud Government for ensuring that all children enjoy their right to basic education. No child should ever be denied their right to education because of exam fees or related costs of education.
"Through the subsidy, Government has directly reduced the cost for education at a time when many families are facing economic challenges. An increase in exam fees was going to hit the girl child hard, thereby reversing gains attained in ensuring gender parity in education," said Ms Kunze.
However, Progressive Teachers' Union of Zimbabwe (PTUZ) secretary general, Mr Raymond Majongwe said tuition fees and other costs related to education are still too heavy for parents, adding that some students may fail to register for the 2022 exams despite Government's intervention.
"Most parents and guardians are still battling from the economic effects of Covid-19. We are likely to witness another huge drop in registration," he said.
Zimbabwe Rural Teachers' Union (ZRTU) president, Mr Martin Chaburumunda implored Government to do more to cushion students in remote and drought-hit areas.
He highlighted that students in those areas are at great risk of dropping out of school.
"Zimbabwe did not receive sufficient rainfall this year, therefore rural communities not only have to find exam fees, they also have to find food. Therefore many candidates from those areas will most likely drop out since their parents might not be able to raise the exam fees," he said.