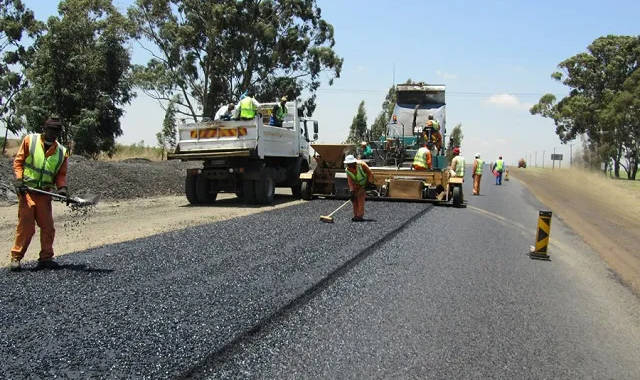 The ManicaPost
The GOVERNMENT is moving with speed in rehabilitating the country's road network under the Emergency Roads Rehabilitation Programme (ERRP).
This comes after all roads were declared a State of Disaster early last year to enable resource mobilisation.
Road maintenance − which is a mandate for local authorities through Zimbabwe National Roads Administration (Zinara)'s funding – has been neglected for long and Government has taken it upon itself to intervene.
In Manicaland, a lot of ground has already been covered since February last year when the District Development Fund launched ERRP in Buhera.
Elsewhere in this paper, we report that for the first quarter of this year, Zinara has already disbursed more than $600 million for Manicaland's roads.
More is expected to come our way as the province fixes its roads in line with Vision 2030 which seeks to improve the people's standard of living.
With Treasury and Zinara releasing millions of dollars to bankroll ERRP, the bulk of the province's major roads have already been refurbished.
There is also a ray of hope for Buhera as the much-awaited Murambinda-Birchenough Bridge Road is earmarked for rehabilitation under the second phase of ERRP2.
The Nyanga-Ruwangwe (Bhinya), Birchenough-Chipinge-Mt Selinda and Cashel-Chimanimani-Chikukwa Roads are also set to get a major facelift.
But despite all this progress, a lot still needs to be done, especially in residential areas, as the responsible local authorities have not been playing ball to match Government's vigour.
It is unfortunate that while Government has been religiously disbursing road maintenance funds to local authorities, most of the funds have been looted, with some of the contractors engaged doing shoddy jobs.
Some contractors hired under ERRP have failed to meet expected standards as some roads are already showing signs of distress less than a year after rehabilitation.
Mutare's Kumbirai Kangai (Aerodrome) Road quickly comes to mind. Barely a year after it was resurfaced, the road is already littered with potholes.
According to research, poor road conditions can lead to more than just a bumpy ride and accelerated wear and tear of vehicles.
Roads can deteriorate to the level where they become death traps.
The Traffic Safety Council of Zimbabwe estimates that an average of 40 000 accidents are recorded in Zimbabwe annually.
Although road traffic accidents occur for various reasons, including human error, the condition of the road surface is an important factor in preventing crashes.
A poor road networkis also one of the major factors hampering provincial development as inaccessible areas are cut off from the mainstream economic maze.
Multitudes of people in the affected areas are not able to access health and education facilities, while they struggle to fully participate in the development of the economy as they are cut off from their suppliers and markets.
Road maintenance should therefore be a continuous process.
Improved road networks will bring many benefits for local communities through improved social interaction and mobility.
The importance of a good road network cannot be overstated as it is a crucial enabler of economic development.
It also allows access to social amenities, thereby improving the public's standard of living.
Good roads are therefore vital in growing the provincial economy, especially in line with the devolution agenda and Vision 2030.