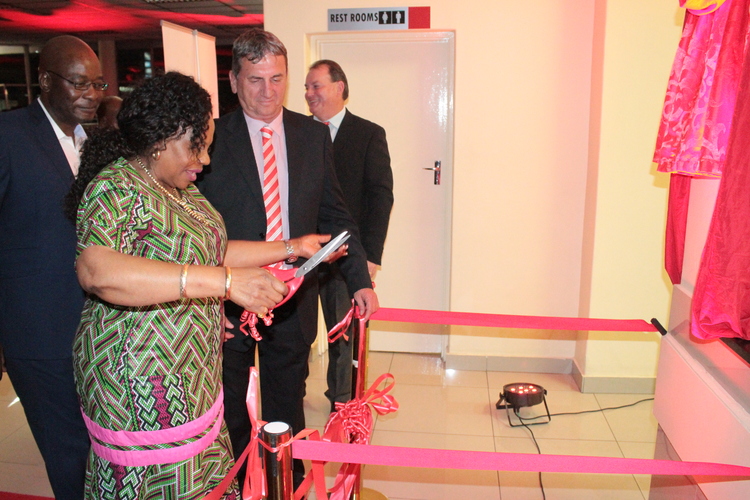 The ManicaPost
Sharon Chigeza and Wimbainashe Zhakata Post Correspondents
One of Zimbabwe's largest car dealership and servicing group, Croco Motors has expanded its operations to Mutare by opening Croco Toyota Mutare recently. This is the fourth branch nationwide after Kadoma, Harare and Chiredzi, bearing testimony to the rapid growth the Croco Toyota brand is witnessing.
The Chairman of Croco Toyota, Mr Moses Chingwena told guests at the opening of Croco Toyota Mutare held last week Thursday that the company saw an investment opportunity in the Zimbabwean economy at a time when other investors were only seeing challenges.
"It is important to note that while others may have been seeing challenges in our economy when we took the decision to be present in Manicaland, Croco Toyota saw an opportunity that would benefit all stakeholders," said Mr Chingwena.
Speaking at the same event, Manicaland Provincial Affairs Minister Monica Mutsvangwa hailed the motoring firm for taking heed of the President's call to embrace investment opportunities.
What makes this development even more exciting, she says, is that this is local investment championed by one of our own.
"Our thrust as Government is to attract both foreign and local investment and today we are witnessing an example of local investment at play," she said.
Croco Toyota Mutare is part of the Croco Motors Group which is a wholly owned indigenous company established almost 30 years ago.
Croco Motors is 100 percent owned by Croco Holdings and employs more than 700 people which makes the company a significant contributor to national development through payment of taxes, employment creation and general contribution to the national development agenda of Zimbabwe.
The company contributes positively to manpower development through its apprenticeship and graduate trainee programmes.
These apprentices not only serve Croco Motors and its subsidiaries but also serve the nation at large.
Croco Toyota dealerships supply Toyota vehicles across all segments from sedans, single cabs, double cabs, SUV's, mini-buses and vans. In addition, full after sales support on all Toyota vehicles is provided at Croco Toyota.