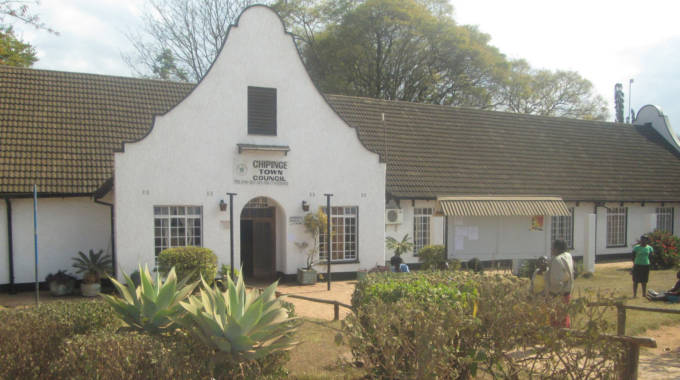 The ManicaPost
Luthando Mapepa
Chipinge Correspondent
CHIPINGE Town Council has been operating without critical staff in key areas for years, a development which has affected smooth service delivery.
This was revealed by the local authority during its 2022 budget strategic planning workshop held with residents last Tuesday.
Presently, the council has no substantive town engineer, administration and human resources officer, chief security officer, and the town planner.
The town secretary, Dr Susan Dube, is on suspension and internal hearings to determine her fate are ongoing.
Calls have since been made to the local authority to fill up the vacant posts.
Acting administration and human resources officer, Mr Manyuke Chiraeraye, told residents during the workshop that the Covid-19 pandemic had delayed the recruitment process.
He added that council was waiting for the green light from the Local Government Board to fill the administration and human resources officer as well as the town engineer's positions.
"We have done our part by carrying out all the required procedures as council, and are waiting for the Local Government Board to shortlist the candidates. The Local Government Board has not sat since 2018, and this has delayed us in filling these vacant posts," said Mr Chiraeraye.
He added: "On recruiting other section heads, the short-listed candidates could not make it here for interviews owing to the Covid-19 induced national lockdowns which barred intercity travel. We had also intended to invite our sister councils' officials to conduct the interviews and all this was restricted by Covid-19 regulations."
Mr Chiraeraye said the local authority hopes to fill these positions by the end of this year.
The local authority also revealed its plans to purchase top-of-the-range vehicles worth $9 million for three heads of department as well as two operations vehicles valued at $6 million as they have submitted their request for Cabinet approval.
However, residents raised concern over the planned purchase of vehicles, saying council's priority should not be buying cars. More resources must be channelled to service delivery.
Mr Amato Rungano of Chipinge Town Community Association (CTCA), said: "We are calling on council to buy ordinary vehicles so as to save something in their coffers. Improved service delivery must come first than buying state-of-the-art vehicles."
Responding to submissions by residents, Mr Chiraeraye said Chipinge Town Council had an obligation to offer competitive perks in order to attract the best brains.