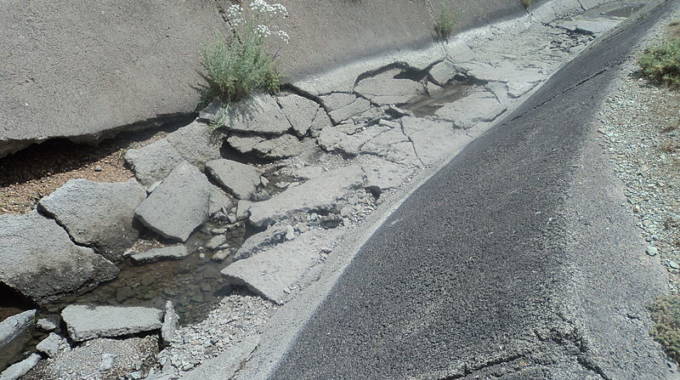 The ManicaPost
Ray Bande
Senior Reporter
IRRIGATION infrastructure in Chimanimani District that was badly damaged during Cyclone Idai two years ago, has received material valued at $244 103 from Odzi Sub-Catchment Council.
Odzi Sub-Catchment Council is a river system management established in terms of Section 24 of the Water Act 20:24 of 1998 under the Ministry of Lands, Agriculture, Fisheries, Water and Rural Resettlement.
It is one of the seven sub-catchment that make up the Save Catchment Council (SCC).
The organisation regulates and supervises the issuance of water permits, both surface and underground.
In an interview, Odzi Sub-Catchment Council chairperson, Councillor Simbarashe Gweshe, said the donation consisted of 140 bags of cement and two 5 000-litre tanks to assist irrigation schemes and institutions to repair and maintain their facilities.
"A total of 140 bags of cement and 2×5 000l tanks were purchased at a total cost of 244 103. The donation is our way of giving back to the community to assist irrigation schemes and institutions in some districts of Manicaland Province," he said.
"Each irrigation scheme has a committee with people who were trained to repair and maintain the canals. As an organisation, we saw it fit to assist them with the necessary material they can use to repair water infrastructure with leakages that reduces the quantity of water supply to communities."
Cllr Gweshe said some of the facilities in Chimanimani District were damaged by Cyclone Idai that hit the eastern parts of Zimbabwe in March 2019.
In Chimanimani, they donated to Nechitima Irrigation Scheme 35 bags of cement, Zimunda Irrigation Scheme 15 bags and a 5 000l tank to Charles Lwanga Secondary School.
"In Mutare District, we also donated 10 bags of cement to Nyachowa Falls and 40 bags to Gosho Water Tank. In Mutasa, we donated 20 bags of cement to Odzi Falls, 20 bags to Odzani River Irrigation Company (ORIC) and a 5 000l tank to Nyakatsapa High School," he said.