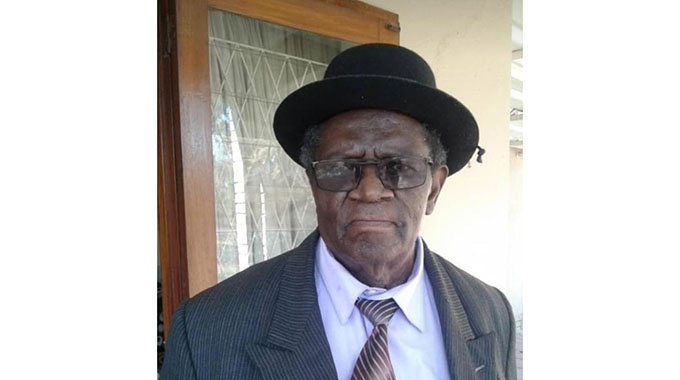 The ManicaPost
Cletus Mushanawani News Editor
ZIMBABWE'S first Ambassador to Nigeria and one of Africa University's longest serving lecturers, Ambassador Kholisile David Dhliwayo, died in Mutare on Tuesday.
He was 81.
The veteran educationist and prolific writer, who is survived by two sons and a daughter, is expected to be buried today (26 June) at Glen Forest Cemetery in Harare. Africa University Vice-Chancellor, Professor Munashe Furusa said, "As Zimbabwe's first Ambassador to Nigeria, he did not only make history, and he also wrote that history at a time when the Pan-African ideal was still in its infancy.
Its powerful implications were not yet fully understood.  "Ambassador Dhliwayo bravely answered the call of his nation to lay the foundation and groundwork of the good relations that we have today with our sister nation, Nigeria. His story is also one of an educator who was dedicated to Africa, African knowledge and the re-telling of the African story from the African perspective.
"Ambassador Dhliwayo yearned to show us, as African people, what we truly are – proud, steadfast, powerful, intelligent, and resilient. He was passionate about restoring to each of us the dignity that had been damaged by the experiences of slavery and colonialism," said Prof Furusa.
The Ambassador's philosophy and practice of teaching were deeply rooted in the love and devotion to his students and unswerving appreciation of African people, their history and culture, all which serve as a model of excellence worthy of preservation, emulation and transmission to this and future generations.
He wrote books on themes that include African democracy, African capitalism, the liberation of Zimbabwe, African international relations, Africa civilizations and trade.
As a teacher, he recently developed the International Relations Programme, which has gone on to become one of the fastest growing programmes at Africa University and at other institutions across the country.
In her condolence message, one of Ambassador Dhliwayo's former students, Ms Memory Mandikana wrote: "Ambassador, you were a lecturer, father and mentor who taught us to identify with our Africanness. You taught us that our solutions lie within our continent, not without. The 2018 PhD class is heartbroken. Though we can never wear your shoes, we will keep the legacy going."
Ms Natalie Mwayera wrote: "I am so sad, you were a distinguished gentleman. I loved the care and concern you always gave us."