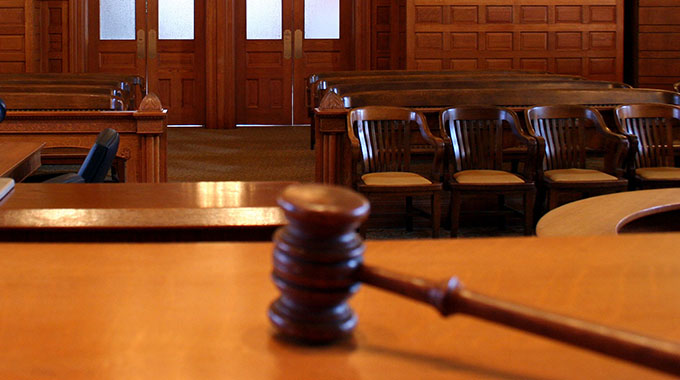 The ManicaPost
Tendai Gukutikwa Weekender Correspondent
A MUTARE man who stands accused of statutory rape is in trouble for stalking his 12-year-old victim.
The girl's father (name withheld to protect the identity of the minor) took 21-year-old Liberty Murahwa to Mutare Civil Court as he was seeking a protection order for his under-aged daughter. The concerned father told the court that despite having been warned by the court to desist from interfering with State witnesses on the statutory rape case, Murahwa has been stalking his daughter.
He said Murahwa is begging the minor to get back with him in the hope that she will withdraw the charges against him.
Murahwa is currently out on bail pending his trial at the Mutare Magistrates' Court.
"He has been tormenting my daughter non-stop. She no longer enjoys going outside to see her friends or to the shops as she is now scared of meeting him. Whenever he meets her, he tries to force her to get back with him. He threatens to assault my daughter's friends when she sees her walking with them. My daughter's life is now a living hell because of this man's actions," said the victim's father.
He also told the court that his daughter is now having nightmares because of Murahwa's actions. In response, Murahwa told the court that he longs to see peace prevailing between his family and that of the girl in question. He refused to respond to the allegations that he has been stalking her. A protection order was granted in favour of the minor. Mr Murendo ordered Murahwa to stop stalking the minor and interacting with her directly or indirectly.