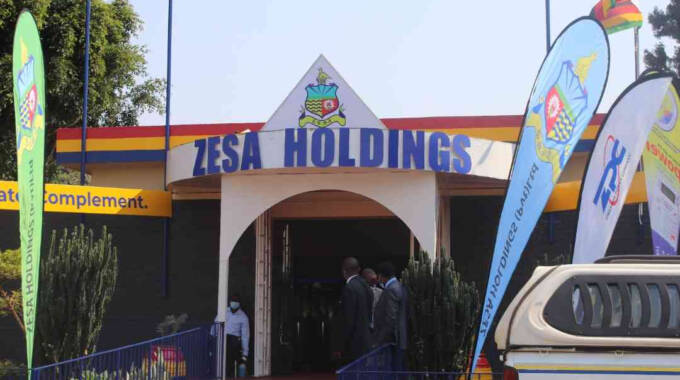 The ManicaPost
Tendai Gukutikwa
Post Reporter
ZIMBABWE Electricity Supply Authority (ZESA) Holdings recently paid over US$19 000 to a teenager who suffered severe injuries from an electric shock after coming into contact with exposed live cables in Penhalonga.
Denzel Maulani (13) was exposed to live cables that the power utility had failed to secure or remove, according to a letter of demand that was served to ZESA Holdings by his attorneys, Messers Kevin Kabaya and Tatenda Sigauke from Zimbabwe Lawyers for Human Rights (ZLHR).
The matter was set to appear before the Mutare High Court, but both parties opted for an out of court settlement with the power utility forking out an equivalent of US$19 000 in local currency to the teenager's family.
Maulani's mother, Ms Suwonani Mushanya, said her son was nine-years-old when the accident occurred.
Maulani battled for his life for two months while admitted at Victoria Chitepo Provincial Hospital.
The Manica Post understands that Maulani was playing on a tree when he accidentally came into contact with the exposed electricity cable as he climbed down the tree.
Maulanil lost the function of his right hand because of the accident. He also suffered injuries on both feet.
"I was terrified and never entertained hope that he would survive. He was in hospital for so long. My son suffered irreparable damage and his right hand is no longer working. He had climbed up a tree, as most kids do, but as he tried to climb down the tree, he accidentally got in contact with the naked electricity cables and was electrocuted," she said.
"We are grateful that ZESA Holdings owned up to their mistake and compensated us. With the money, we can now buy comfortable shoes for him as he no longer wears ordinary shoes due to the injuries he sustained," she said.
In a statement released by ZHLR recently, it is stated that Maulani sustained severe electrical burns due to gross negligence by the electricity supplier.
"The 13-year-old minor was left nursing extensive injuries on his right upper limbs, including permanent and irreversible injuries which he suffered due to electrocution in April 2019. Medical doctors estimated his impairment percentage at 20 percent.
"The minor was electrocuted by exposed electricity cables which were left hanging dangerously low and within reach of people at his parent's residence in Penhalonga," reads the statement.
In their letter to ZETDC, Messers Kabaya and Sigauke said the power company was liable for the unfortunate accident, which was caused by negligence on the part of its employees who negligently left exposed electrical cables in a residential area, thereby endangering children's lives.
The statement further stated that ZETDC, through its insurers, Cell Insurance, had shared proof of payment with the teenager's legal representatives.
"The proof showed that ZETDC had deposited ZWL$92 679 793, which is an equivalent to US$19 658, into the bank account of the minor's parents after it accepted the child's claim and liability for the damages which he suffered from the electrocution," reads the statement.