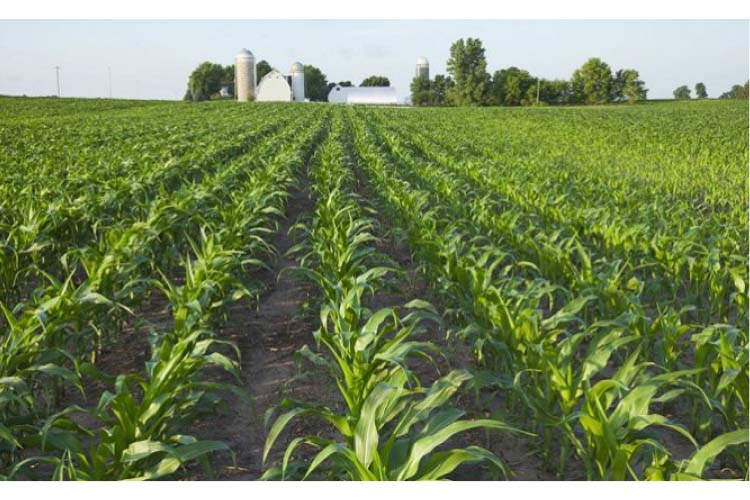 The ManicaPost
Lovemore Kadzura Rusape Correspondent
A NEW revolution is blowing across the agriculture sector, as youngsters are abandoning the bright lights of the city in their numbers to take up farming on a full time basis.
Many youths whose parents managed to secure land during the agrarian reforms are now becoming more and more involved in farming and have taken over operations on the farms with phenomenal results.
While most youths viewed staying at the farm as backward in the past, things have drastically changed as most of them are now down to serious farming business on full time basis.
The Ministry of Lands, Agriculture, Water, Climate and Rural Resettlement is reportedly inundated with applications from youths in need of farming land.
In this new revolution millionaires are being created every season and one such shining example is Mr Fungai Makoni (35), of Chitora Farm in Headlands, Makoni district.
He was allocated a 300ha farm in 2012 and through perseverance, hard working accompanied by astute planning and management, he has recorded phenomenal success to earn himself a spot among some of the top farmers in the country.
Mr Makoni had the guts to quit his job as the chief executive officer for a luxury transport company, to till the land and has stumbled on gold.
His farm is highly utilised and mechanised with state-of-the-art equipment and machinery.
He is into mixed farming —s0 110ha of tobacco and 100ha of maize plus a few hectares more of sugar beans for the 2018/19 season. Makoni has just harvested his winter wheat that was on 100ha.
He is also an ambitious Boran cattle and Boer goat breeder.
So far he has 70 Boran cattle and numerous Boer goats.
By mid December he will be reaping his thriving irrigated tobacco crop.
The 100ha of maize was planted under irrigation in September to optimize on a high incidence of heat units.
Chitora Farm employs 163 permanent workers and hires extra labour during peaking periods, for instance, during planting and harvesting.
Last Saturday, Mr Makoni hosted high profile field day that was graced by heavyweights in the agriculture sector.
A lot of insights were shared on how he scaled the ladder of success at a time when others were struggling.
Mr Makoni attributed his success to perseverance, hard work, intelligent planning and management and his hands-on approach.
"You cannot get the best while you practise cell phone farming; it is simply not possible. Farming is a business, and must be taken seriously.
"This season we have 110 hectares of tobacco under irrigation. We had 100ha of wheat under the Command Agriculture. We planted our irrigated maize in September to optimise on the heat units of September to November for better yields per hectare. Last year we got 11 tonnes per hectare, which is laudable.
"Government should continue supporting young farmers to produce and earn foreign currency for the nation. It should look into challenges like power cuts, expensive bank loans and the yet unbankable leases then take corrective action. Young millionaires are being made each season, and I encourage young farmers to venture into agriculture full time," said Mr Makoni.
Mr Kuda Kudenga of Wedza who last season got 21 tonnes of maize per hectare, Mr Mike Mutasa from Mashonaland West, who produced 16 tonnes and one of the best farmers in Manicaland, Mr Felix Kamusasa, attended the event.