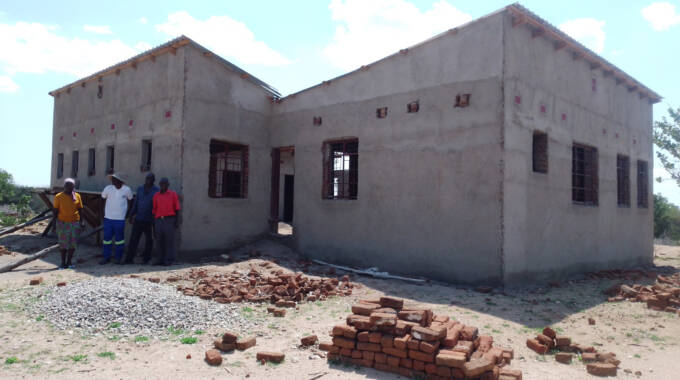 The ManicaPost
Luthando Mapepa
Chipinge Correspondent
VILLAGERS in Bangwe area of Chipinge have pooled resources to construct a clinic that is set to reduce the mortality rate in the area which is burdened by malaria and diarrhoea outbreaks.
The new clinic, which is now 90 percent complete, will reduce the walking distances for villagers when they need medical assistance.
Villagers were walking long distances to either Birchenough Bridge in Buhera South or Changadzi Clinic in Chimanimani.
When completed, the 18-roomed facility will serve the Bangwe, Murepa, Nedanhe, Ngaone, Gwama and Mutendadzamera Villages.
In an interview on the sidelines of the Zimbabwe Heads of Christian Denomination (ZHOCD) meeting in Bangwe last week on Friday, the villagers said loss of lives due to preventable deaths spurred them into action.
The project chairperson, Mr Pearson Marambana said they expect to complete the project early next year.
"We lost so many lives due to lack of a health facility in our area.
''This area records regular malaria and diarrhoea outbreaks. So many preventable deaths were being recorded and we decided to pool resources and construct the clinic. Every villager contributed in one way or the other and they should be commended for the unity of purpose," said Mr Marambana.
Another committee member, Mr Timothy Machini said although they have ran out of material to complete the project, they are optimistic that they will meet their completion targets.
"We started the project in 2018 and it was not an easy journey to reach this stage. We were facing financial challenges but we soldiered on. There is a light at the end of the tunnel after we joined hands with a local organisation, ZHOCD, an organisation that is enlightening rural communities to actively participate in devolution projects. They encouraged us to engage Chipinge Rural District Council for additional resources.
"The local authority chipped in with 24 bags of cement and ZINWA also provided 100 bags of cement. We are currently engaging the council, through our Councillor, to pour more resources once devolution funds are disbursed," he said.
ZHOCD representative, Mr Bright Maduyu said: "As a consortium of churches, we are working with the grassroots and educating them on the devolution agenda. We educate them on what to do to come up with projects that benefit their communities. No community should be left behind in the development crusade.
Chipinge RDC Ward One Councillor Charles Mukanwa said he will continue lobbying for the allocation of more resources for the villagers to realise their dream of having a clinic at their doorsteps.