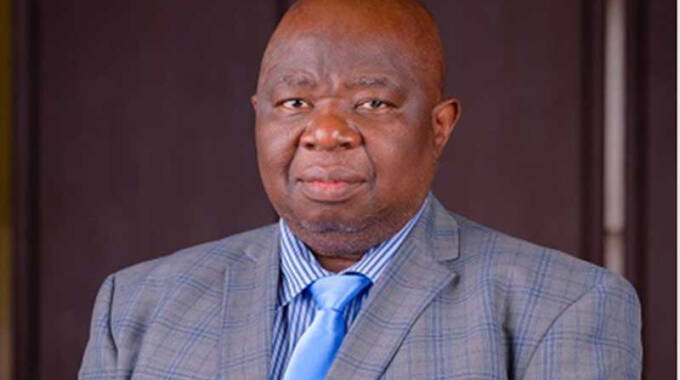 The ManicaPost
Tendai Gukutikwa
Post Reporter
MRS Estelli Marucha (58) is a stay at home grandmother who runs her vending stall at her gate as she looks after her disabled grandson, Abel, who needs constant care.
Had she been formally employed, by now Mrs Marucha would have started to harbour retirement thoughts so that she would receive her pension and get some much needed rest.
These benefits would have seen her being able to cater for the needs of her grandson.
However, this will remain a dream to Mrs Marucha as she has never been formally employed. She has been a vendor for the better part of her life.
"My late husband and I were never formally employed. We sent all our children to school through vending. When my husband died, I continued with the family business. I could have moved my stall to Chikanga Market where there is a bigger clientele, but there is no one else to look after my grandchild so l can't work far from him," she said in an interview.
Across town, Ms Speyiye Mchuwa (36) was injured while operating machinery at an informal factory she used to work for.
Save for a paltry three months advance salary she got before she was laid off, the woman did not receive any compensation.
Her workplace was not covered by the Accident Prevention and Workers Compensation Scheme and up to now she struggles to raise the money she needs for her hospital bills and taking care of her family.
"I was never compensated, even though I almost lost my hand while operating machinery at my former workplace. At least I still have the hand," she laughed it off as if she is not in pain.
Apparently, a great percentage of Zimbabweans, particularly those working in the informal economy like Mrs Marucha and Ms Mchuwa, are currently excluded from social security coverage.
Therefore, this lot does not benefit from the social security protection that should protect Zimbabwean workers as stated in the National Social Security Authority Act, NSSA (Chapter 17:04) of 1989 or any other protection from private insurers.
In fact, according to the Zimstats 2022 Labour Force Report, only 24 percent of the Zimbabwean workforce are registered under the National Social Security Authority (NSSA).
This translates to about 1,4 million Zimbabweans being covered under NSSA's social security schemes against an estimated total labour force of 3,913 million, according to the 2022 Zimstats Labour Force Report.
According to the United Nations' Sustainable Development Goals, underinvestment in social protection constitutes, not only a social challenge, but also an economic challenge since social security can help in reducing poverty and promoting social stability by creating a source of income for people who might not be able to work.
In Zimbabwe, NSSA governs schemes that include the Accident Preventions as well as the Workers Compensation Scheme, the Pension and Other Benefits Scheme.
It also administers the Factories and Work Act as well as the Pneumoconosis Act, which deals with occupational safety and health in the workplace.
To cover people like Mrs Marucha, Ms Mchuwa and many others, NSSA is working on developing an informal sector scheme that considers the needs of players in that sector.
Addressing journalists at the launch of a Journalists Mentorship Programme by the Insurance and Pensions Commission (IPEC) and NSSA recently, NSSA acting general manager, Dr Charles Shava said they have already produced a report on the feasibility of extending coverage to the informal sector
"We intend to undertake extensive stakeholder engagement which will culminate in a nationwide informal sector needs assessment survey. We hope that the information collected from this survey will enable us to design and cost a sustainable scheme that meets the needs of the informal sector," said Dr Shava.
He said the low numbers being covered under NSSA are due to misconceptions about social security as many individuals do not realise that social security is their right and hence do not even register with the Authority.
"While most do not register with the schemes, some simply do not access their benefits when they become eligible. There is therefore need to raise awareness on social security matters in order to stimulate growth in the number of individuals covered by NSSA's social security schemes.
"We have a crucial role to play in alleviating poverty and vulnerability through the provision of social security coverage. We also need to raise awareness on the importance of social protection in not only ending poverty in all its forms, but in promoting sustained, inclusive, and sustainable economic growth as well as promoting equality amongst citizens of this nation," said Dr Shava.
He said as an organisation, NSSA remains focused on becoming an excellent provider of social security services by 2030.
"As such, we are constantly working on various initiatives aimed at improving the livelihoods of current members as well as extending social security coverage to currently excluded groups of workers like informal workers.
"We are now regularly reviewing pension levels so as to cushion our pensioners against inflationary pressures and hence preserve the buying power of their pensions. Secondly, as part of our mandate, we are focused on promoting occupational safety and health in the workplace through teach-ins as well as health and safety assessments.
"We have also embarked on a number of initiatives aimed at improving the resilience of our pensioners, which include a revolving fund to assist pensioners and beneficiaries who are interested in embarking on income generating projects and discounted groceries at selected retailers. We recently increased our footprint to other towns across the country and facilitated zero bank charges for our pensioners at a local bank," he said.
Dr Shava said they have also established a clinic for pensioners in Harare and work is in progress to establish the same across the country.
He said this will help to lure informal traders to sign up for the upcoming scheme designed for them.
"We have a goat farming out grower programme and we are providing suitable housing for grossly disabled pensioners under the Accident Prevention and Workers Compensation Scheme," he said.
Mrs Marucha feels this will be an ideal scheme for her as she will be able to look after her ill grandson once she start receiving the benefits.
"I hopefully these will not just end as talk shows. If this comes to fruition, I will start thinking of real retirement and receiving my pension after working for two or three years. At least I will know what will be in future for people like me who are not formally employed," she said.
However, Ms Mchuwa feels that the development has come a little too late for her as she was injured before the introduction of such schemes.
"It is a good development, although it has come late. I, however, feel that for workers who come after me, their coverage and protection is important. This is a step in the right direction. We are the workers who are building the economy and should not be left out," she said.
In an interview, IPEC Commissioner-General, Dr Grace Muradzikwa said: "The insurance and pensions industry is key for risk mitigation, social protection and economic development and everyone should be covered."
She said as of December 31, 2022, a total of 2 407 insurance entities were registered with IPEC.