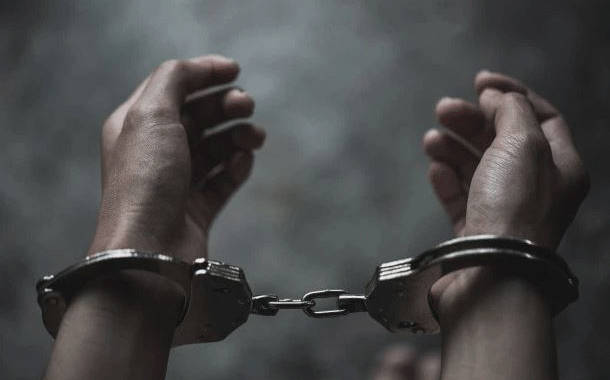 The ManicaPost
Ray Bande and Abel Zhakata
POLICE recently busted a vehicle smuggling and breaking scam where a Nyanyadzi man would steal vehicles, tamper with their engines, re-assemble and later sell them to individuals as imports.
Robson Mutambara (35), of Makotamo Village under Chief Muusha in Nyanyadzi was arrested for motor vehicle theft and contravening the Custom and Excise Act.
Some of the vehicles were sold to clergymen with the United Methodist Church.
Criminal Investigations Department (CID) Mutare District Headquarters spokesperson, Detective Sergeant Coleen Mbato confirmed Mutambara's arrest.
Investigations showed that all the recovered vehicles were purchased from Mutambara who was known as an agent who buys and sells vehicles from South Africa.
Mutambara was allegedly given money for the whole process of importing, duty payment as well as registration of the vehicles in Zimbabwe.
Detective Sergeant Mbato said on July 9, they received information that there were suspected smuggled vehicles in Nyanyadzi and Mutambara and made a follow-up.
"We gathered that the vehicles had been smuggled into the country by Mutambara. Detectives from CID Mutare went to Mutambara Mission where three of the suspected smuggled vehicles had been sold," said Detective Sergeant Mbato.
At Mutambara Mission, detectives managed to locate a Nissan Hardbody which was in possession of United Methodist Church's Mutambara District Superintendent, Reverend Stephen Jeyacheya.
Investigations showed that the registration number of the Nissan Hardbody was that of a Nissan minibus belonging to Mr Spendy Banhamombe of Budiriro 4 in Harare.
The second vehicle, a Nissan Hardbody was recovered from Dr Godwin Choga, a medical practitioner at Mutambara Mission Hospital .
The vehicle's registration number was found to be a Nissan 1800 belonging to Mutambara's previously registered vehicle.
The third vehicle, a unregistered Ford Ranger was recovered from Barnabas Gwatura of Mutambara Mission in Chimanimani.
The Ford Ranger is not registered in the Central Vehicle Registration system in Harare.
However, checks with the recovered customs clearance certificate showed that the vehicle was registered as a Volvo truck belonging to Natasha Chivizhe of Glen View in Harare.
Further checks with the Zimbabwe Revenue Authority (ZIMRA) for the import history of the three vehicles showed that they had no records.
Another Ford Ranger with fake registration was recovered from Mr Lloyd Marange.
All the four vehicles were seized by Zimra.
Detective Sergeant Mbato said Mutambara admitted selling the vehicles to the United Methodist church officials.
"Mutambara admitted selling the vehicles, but denied that the recipients were not aware that they had been smuggled. He alleged that the four recipients had no money to pay for the vehicles' duty, thereby facilitating their fraudulent registration before handing them over," said Detective Sergeant Mbato.
Mutambara has since appeared before Mutare provincial magistrate, Mr Langton Mukwengi and was granted $30 000 bail.
He was remanded to September 1.