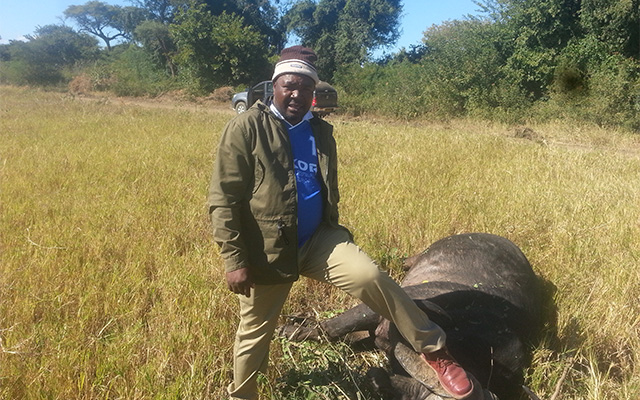 The ManicaPost
Blessing Rwizi : Weekender Correspondent
TWO people were killed last week after being attacked by an elephant and a buffalo in two different incidents.Manicaland provincial police spokesperson, Inspector Tavhiringwa Kakohwa, confirmed the incidents that happened in Middle Sabi and Humani Range last Wednesday and Friday respectively.
He urged members of the public to desist from herding cattle or fetching firewood in game parks.
In the first incident that happened on July 6 at around 7am in Humai Range, which stretches from Bikita in Masvingo Province to Chipinge District, he said Mwazviedza Machiwaire (22), Terrance Machiwaire (26), Audilator Muganu (26) and a 17-year-old teenager – all from Maronga Village under Chief Musikavanhu – were herding cattle when they came across a herd of elephants.
"Mlambo was attacked by one of the elephants and sustained serious injuries. He bled profusely and died on the spot," said Insp Kakohwa.
On July 8 and in Middle Sabi, Insp Kakohwa, said Anna Sithole (28) of Section F, Arda Ratings was fetching firewood with Maria Goko (29) at a nearby bush when they were attacked by a buffalo.
"They suddenly met a buffalo which started charging towards them. Goko managed to run for her life, but Sithole failed to escape as she was carrying a six-months-old baby on her back. She was attacked by the buffalo and sustained serious injuries.
"Goko managed to advice a passerby who sent word to the police. Sithole died on her way to the hospital and her baby escaped unhurt," said Insp Kakohwa.