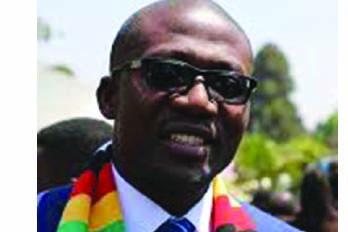 The ManicaPost
Rumbidzayi Zinyuke Senior Reporter
AS ZIMBABWE moves towards achieving a middle income economy by 2030, market watchers believe private sector will be the answer that Zimbabwe needs to grow the economy.
As such, there have been efforts by Government to come up with ways of making the manufacturing sector productive once again to grow exports and increase foreign currency generation for the country.
The Transitional Stabilisation Programme, which was launched last month, has put in place such measures that seek to set the economy on a recovery path after years of stagnation and it has set out key targets.
"The Transitional Stabilisation Programme acknowledges the extent of decline in the economy's industrial sector, which has seen exports from the country's mining and agriculture sectors being predominantly exported in raw form and regional exports slowly dying out. In this regard, targeted industrial policy interventions are indispensable for sustainable catch up development, underpinned by Vision 2030's political governance thrust to make short-term sacrifices for the realisation of long-term economic growth priorities and gains," reads the TSP.
Speaking at a meeting with captains of industry recently, Minister of Industry and Commerce, Mangaliso Ndlovu said the economy had to be private sector led for it to move on from the current rut it was in.
"Government's role is to facilitate through a supportive macro-economic and business environment. It is critical that we engage in robust discussions that seek to bring out the roles and responsibilities of each of us. Look at what we expect Government to do for us to have the environment that we want and what are our responsibilities as industry. As we go, we will tag along agriculture because it has a critical role in our economic revival," he said.
He said industry's heavy reliance on imported agricultural inputs was a cause for concern for Government and would be looked into in the TSP.
"The TSP addresses inputs supply across the value chain. I am happy that some of the oil expressers have ventured into supporting agriculture by introducing outgrower schemes for such crops as soya beans and we hope this, in the next few years, will pay dividends especially looking at our import substitution mechanisms," said Minister Ndlovu.
He added that the TSP would also address the underlying causes of high cost of doing business and domestic cost of finance.
"TSP prioritises increased investment in the manufacturing sector. There are efforts to try and attract investment into the sector but we want to facilitate growth that is led by private sector. I wish to emphasise that Government will not be primarily the funders of the manufacturing sector, but we wish to promote other joint ventures, Foreign Direct Investment and other various forms of investment into the sector. Government will do whatever it can to support efforts by private sector to access financing from local financiers.
"We have been accused of seemingly favouring FDI but we value and appreciate domestic investment; we are doing everything we can to make sure that this environment favours you first. But we also have to open our economy for foreign investors."
Confederation of Zimbabwe Industries president, Mr Sifelani Jabangwe said TSP was a sound policy that needed an implementation framework to align it to the Industrial Development Policy and Trade policy.
"As CZI, we are working with our members to come up with a strategy that will align the TSP to these policies. We believe that the private sector will indeed play a pivotal role in the revival of the economy. We need the private sector to be engaged in the whole processes," he said.
He said CZI was projecting a 9, 7 percent growth rate in 2019 for industry as a step towards achieving some of the targets set within the TSP. This is up from the 6, 3 percent targets for 2018.
Zimbabwe National Chamber of Commerce Manicaland region chairman Mr Clive Chinwada concurred that the TSP was a good policy document in that it acknowledged the root cause of some the challenges the economy is facing.
"The TSP recognises that this macroeconomic environment is the key challenge that business has to grapple with to start growing. It also identified the need to restore fiscal balance, mobilisation of domestic savings and export competitiveness as key ingredients to the realisation of a vibrant economy. To this end, as business we believe that the taste of the pudding is in the eating. The extent to which Government implements and executes around the restoration of fiscal discipline, for example, will determine the success of the policy," he said.
He said the cross cutting themes of governance, macro-economic stability and engagement with international multilateral agencies, inclusive growth, infrastructure and utilities development and social development were critical issues that were hampering business.
"The business community is willing to work with Government for the betterment of the country and the economy. Government therefore needs not play lip service to engagement and if this is the case, I am sure the success of the TSP will be well within reach," added Mr Chinwada.