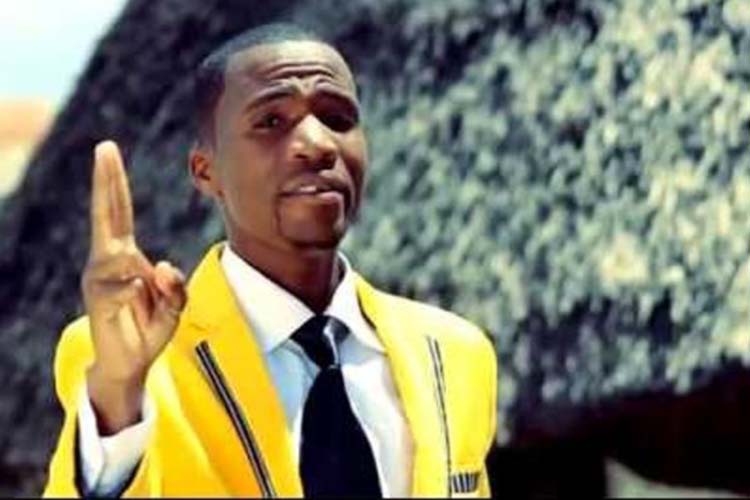 The ManicaPost
Ray Bande Entertainment Reporter
FAST rising gospel musician, Trymore Bande has given his fans something to cheer their spirits after releasing a 10-track album, "Praise and Testimony in Songs". The album is his seventh offering. Bande, whose voice quickly reminds many of celebrated gospel artiste Charles Charamba, will have his seventh album hitting the airwaves on Wednesday.
The 32-year-old singer told The Weekender that all was set for the release of the album slated for Wednesday.
"We are happy that we have come a long way and today I can confirm that our seventh album will be released on October 11. That is when it will be first played on radio.
"It is a 10-track album that is mainly about salvation. This was a product of the immense support that I have been receiving from our fans. We have so much love and respect for them, hence the need to give them something to cheer their spirits," said Bande in a telephone interview from his Harare                             base.
''Nine Varipi'', ''Thabitha Muka'', ''Mashoko Avanhu'', ''Dzimwe Nyasha'' are some of the titles on the new album with songs, ''Thabitha and Ndipeiwo Simba'' largely expected to be listeners' favourites.
'I cannot really say which ones are the best among the 10 new songs, but obviously there are some songs that are likely to be the listeners' favourites.  I think 'Thabitha' and ''Ndipeiwo Simba'' will be listeners' favourites," said Bande.
Bande, who is basking in the glory of a recent DVD production, ''Zvakaoma Kudaro'', is no stranger to Mutare gospel music fans after recently taking to the stage at Recfemi Ministries International Church Crusade at Moffat  Hall. The talented singer recorded his debut album, "Old and New Testament" with Elias Musakwa's Ngaavongwe Studios in 2007 and the album was produced by Jonathan Mgazi.